Recently, the Boar was invited to go fishing—fly fishing for trout on the Little Red River near Heber Springs, Arkansas.  And that means a shoreside lunch…
Of course, a fishing lunch has to be simple —nothing too elaborate.  That's why I opted  for a few grab-and-go items like Mediterranean olive medley, pickled pepper salad, smoked cheddar cheese, and prosciutto wrapped mozzarella —for our first two courses.
But then I remembered that years earlier I purchased two portable grills at a garage sale.  It was the bargain of all bargains, two table-top, kettle grills for twenty dollars!  Wife-of-Boar was not convinced of the bargain, wondering rather loudly "when will you ever use those little grills?" (this may have been the precursor to the grill moratorium).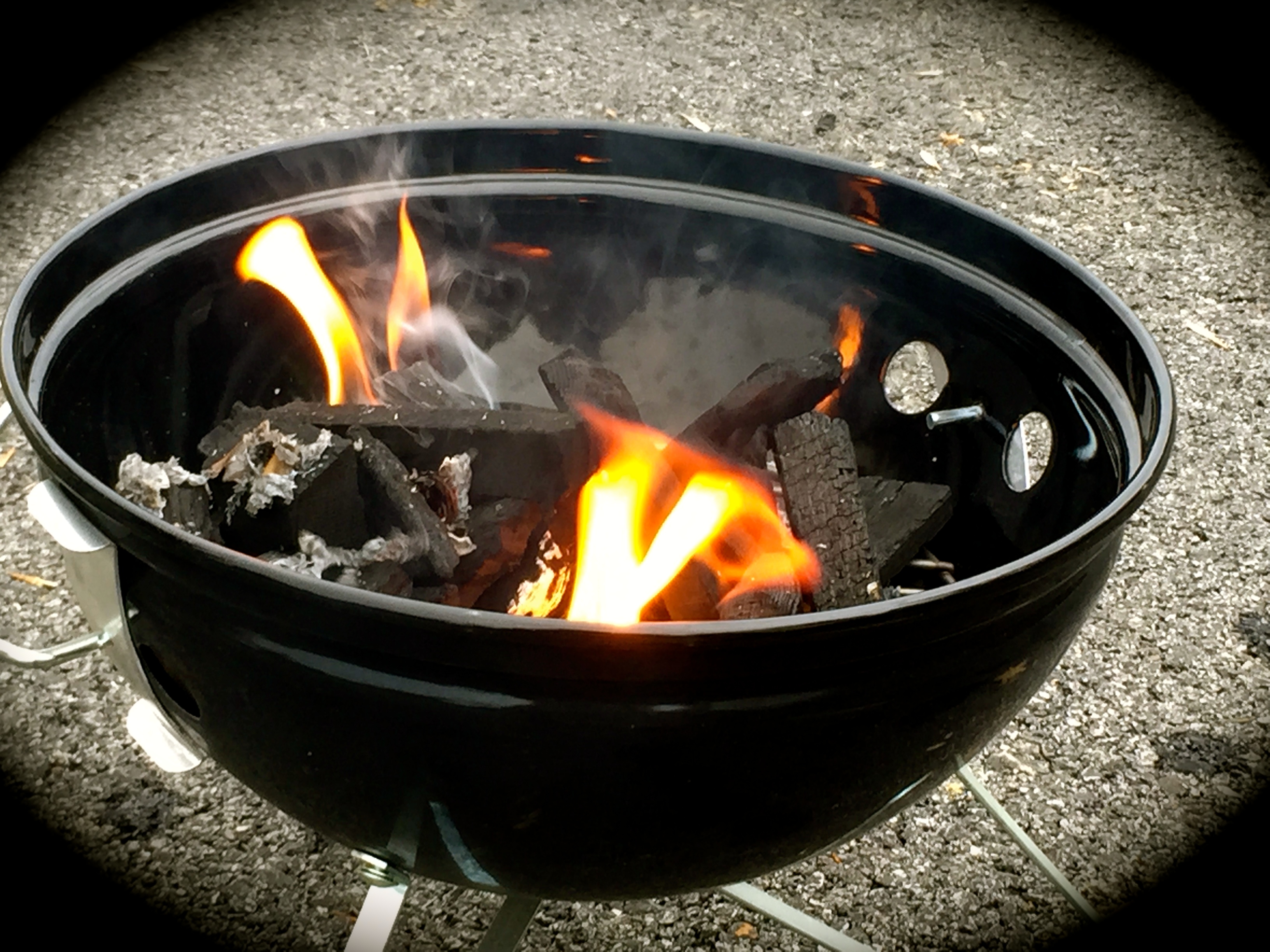 Boy was she wrong —barely a decade later, I fired one of them up for my fishing trip (still had the tags on it and that new grill lack of smell).  I bet she feels silly now.
For our third course, we enjoyed shrimp brochette.  I assembled them at home before we left. Here's how:
Shrimp Brochette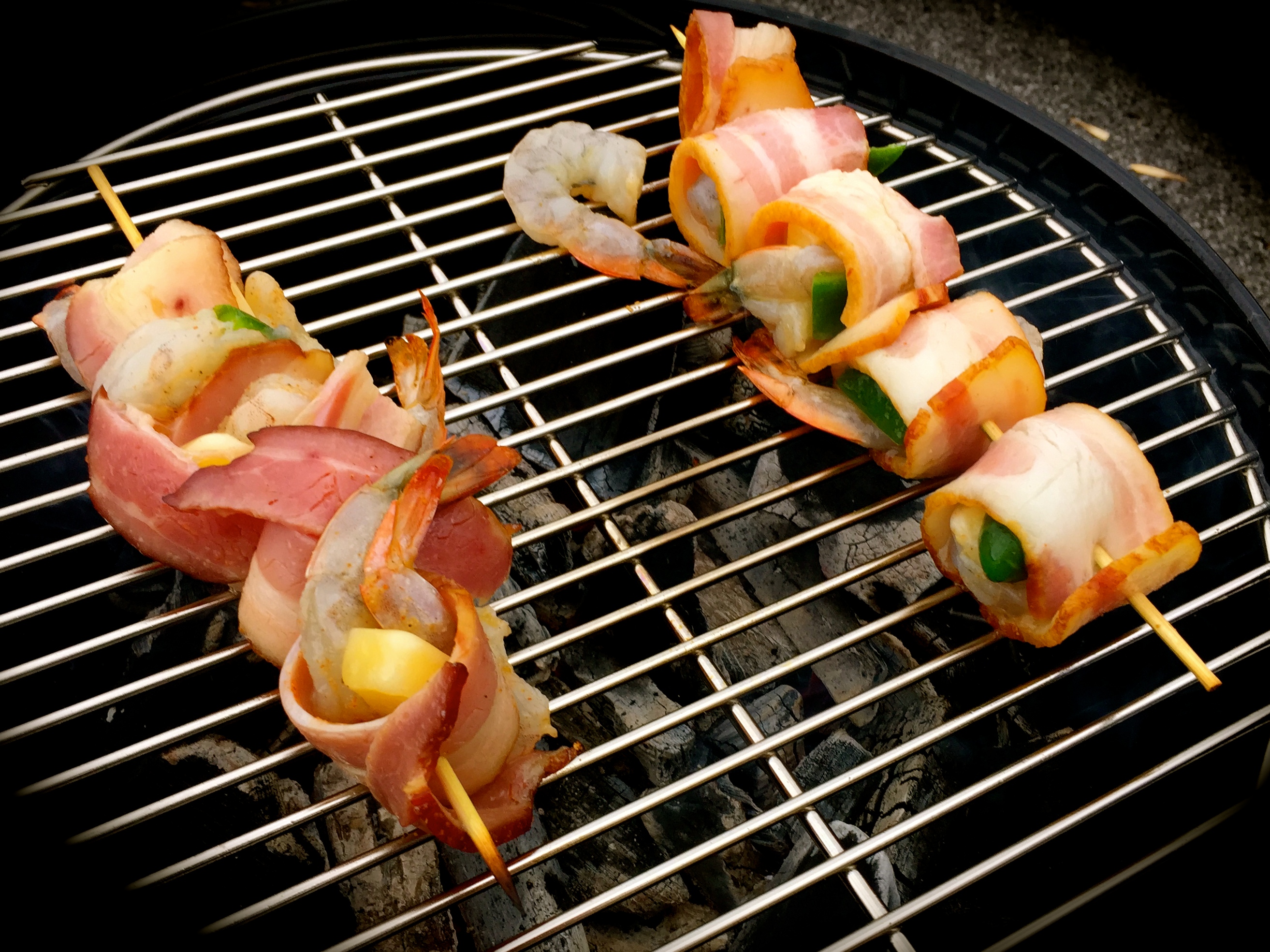 Fresh Jumbo Shrimp (peeled and deveined)
Olive Oil
Cayenne Pepper
Black Pepper
Sea Salt
Applewood Smoked Bacon (slices cut in half)
Jalapeño Peppers (cut into small slices)
Havarti Cheese (cut into small slices)
Coat the shrimp in olive oil and season generously with cayenne, black pepper and sea salt.  Lay a slice of jalapeño and havarti cheese on each shrimp and wrap each one in a half slice of bacon.  Use a wooden skewer to keep it all together.  (Notice in the picture that one shrimp got away —it was not the only thing that got away, my friend)
Once the fire was hot, I simply placed the skewers on the grill.  They are ready when the bacon browns (slightly crispy) and the shrimp turns pink.  It took about ten minutes for these to cook, and I turned them a couple of times during the grilling.
Rib Chops of Lamb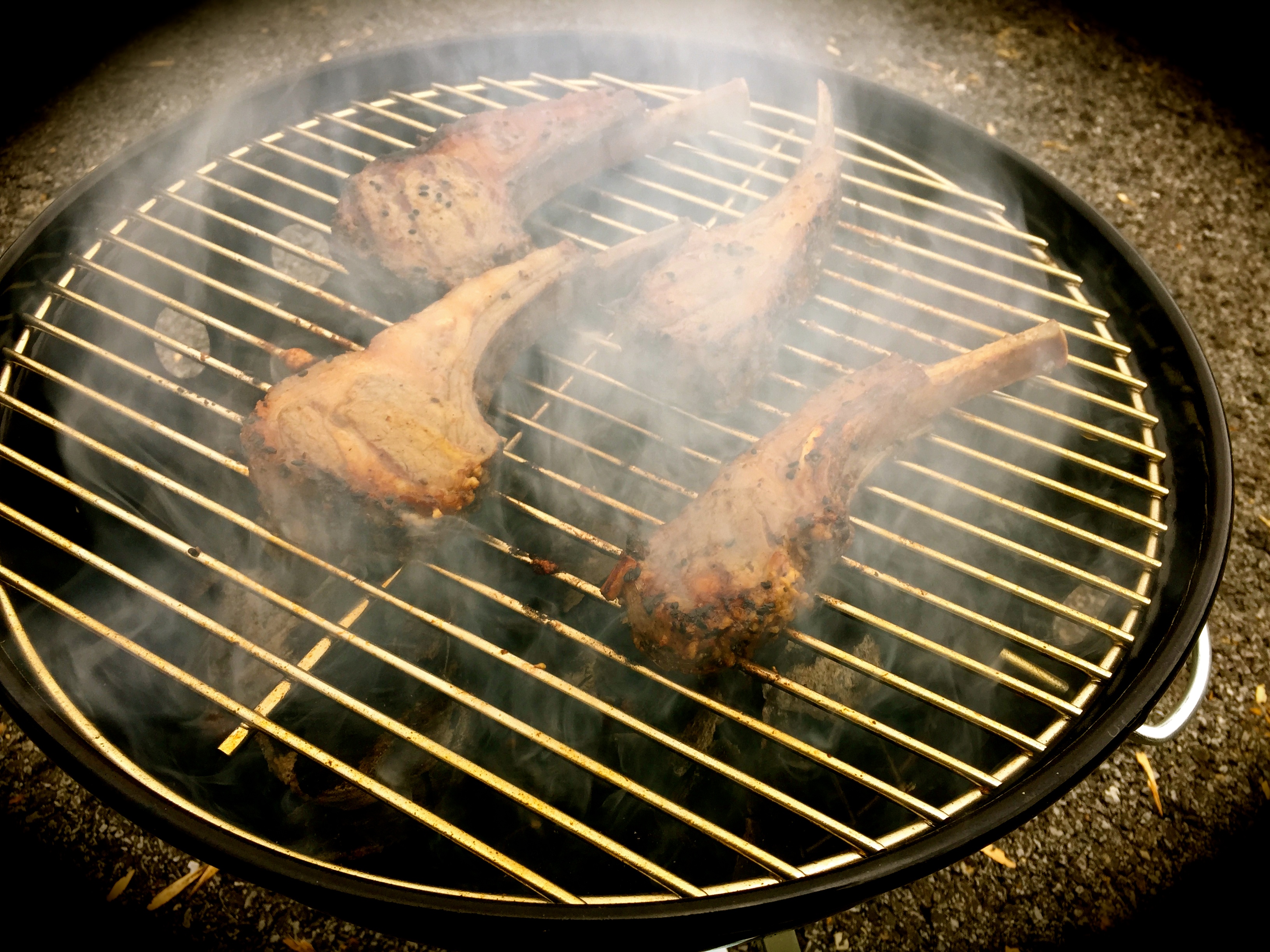 Our next course was the feature: grilled rack of lamb (technically, lamb rib chops because I sliced them for quicker grilling).  The night before, I seasoned them heavily with kosher salt, black pepper, garlic, thyme, and rosemary.  I then covered them in olive oil and let them marinate overnight.
After munching on the shrimp brochette, I placed the rib chops on the medium hot grill.  Lamb is best served about medium rare. I grilled these for about three minutes per side.  As an added bonus, I poured the marinade in a foil pan, added two tablespoons of butter, and brought it to a boil on the grill.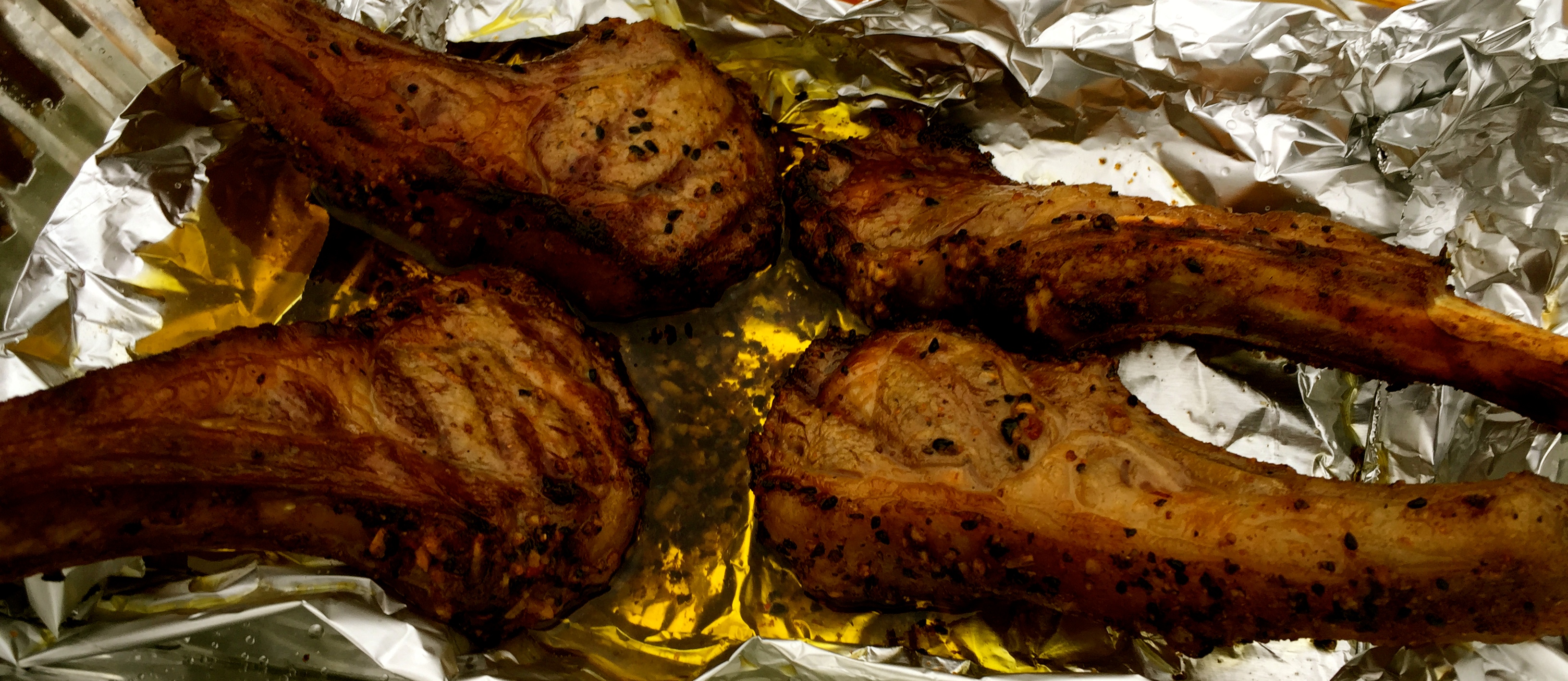 To serve, I placed the lamb chops in the foil pan with the sauce—rolling them around a bit so each was well coated.  And don't worry, we had ample sauce for dipping our French hard rolls.
Toss in a growler full of a locally brewed nutty brown ale along with a fine cigar, and you have a shoreside fishing lunch—Convivial Boar style.
And in case you are wondering, we did catch a fish…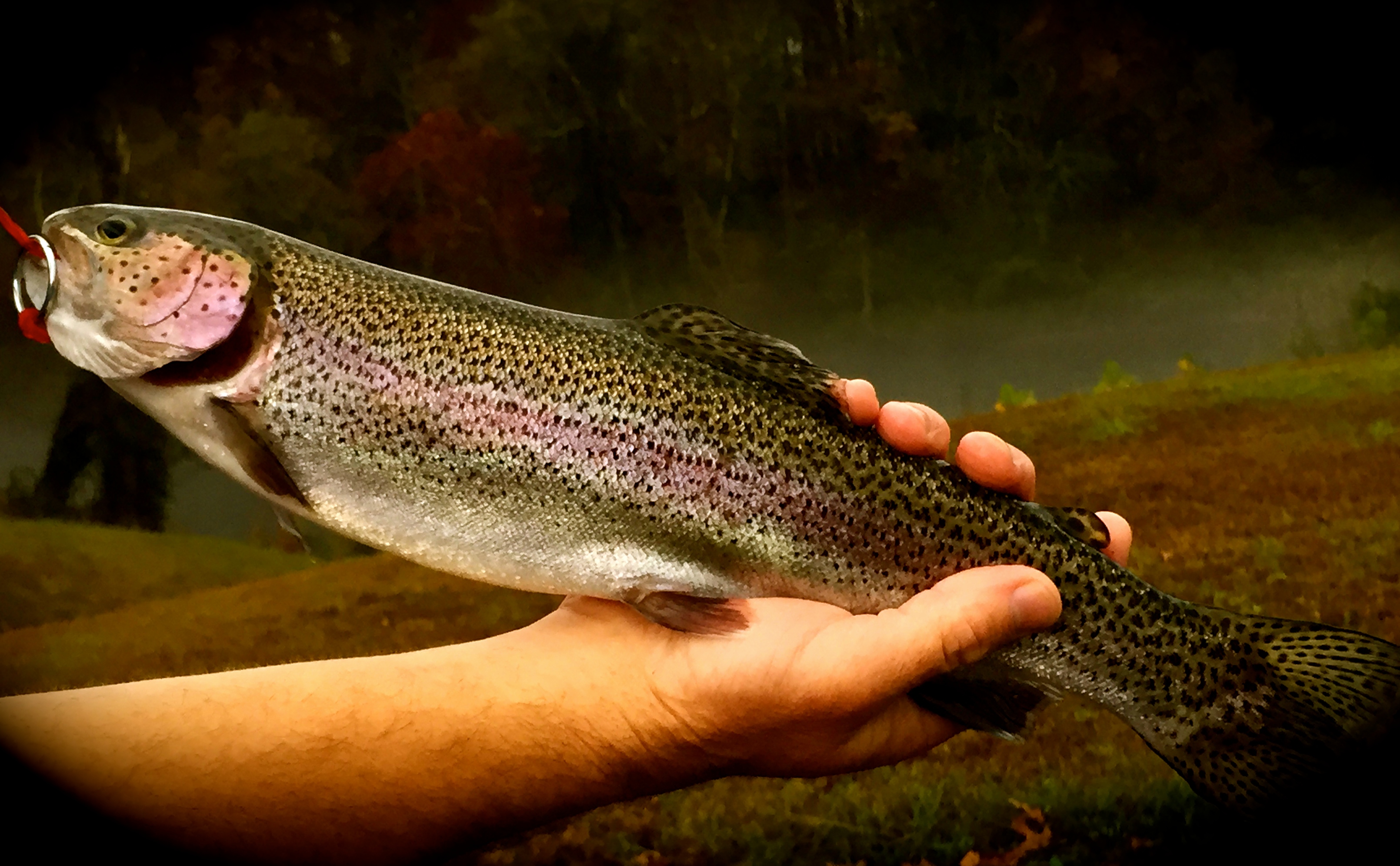 Want to go fishing, my friend?