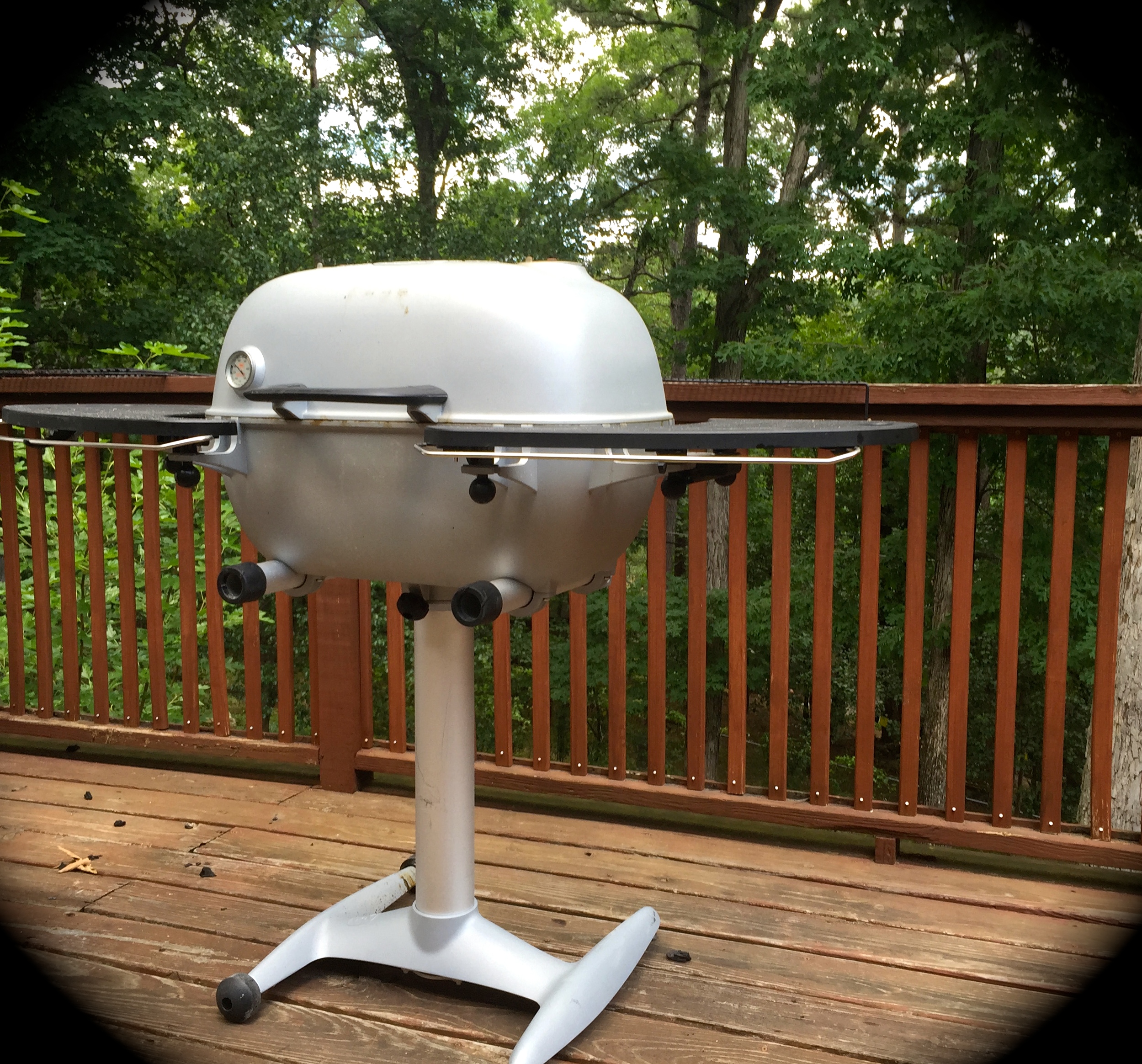 The Boar is in the midst of an adventure. My friend, Paul, left town for a lengthy trip and left behind his new grill. Not just any grill, but the new PK 360!  Click here for details.
As he boarded his plane, his PK 360 was being quickly and quietly loaded in my truck for ten long days of grilling bliss. When he departed his grill was but an infant, but it will be significantly more seasoned when he returns.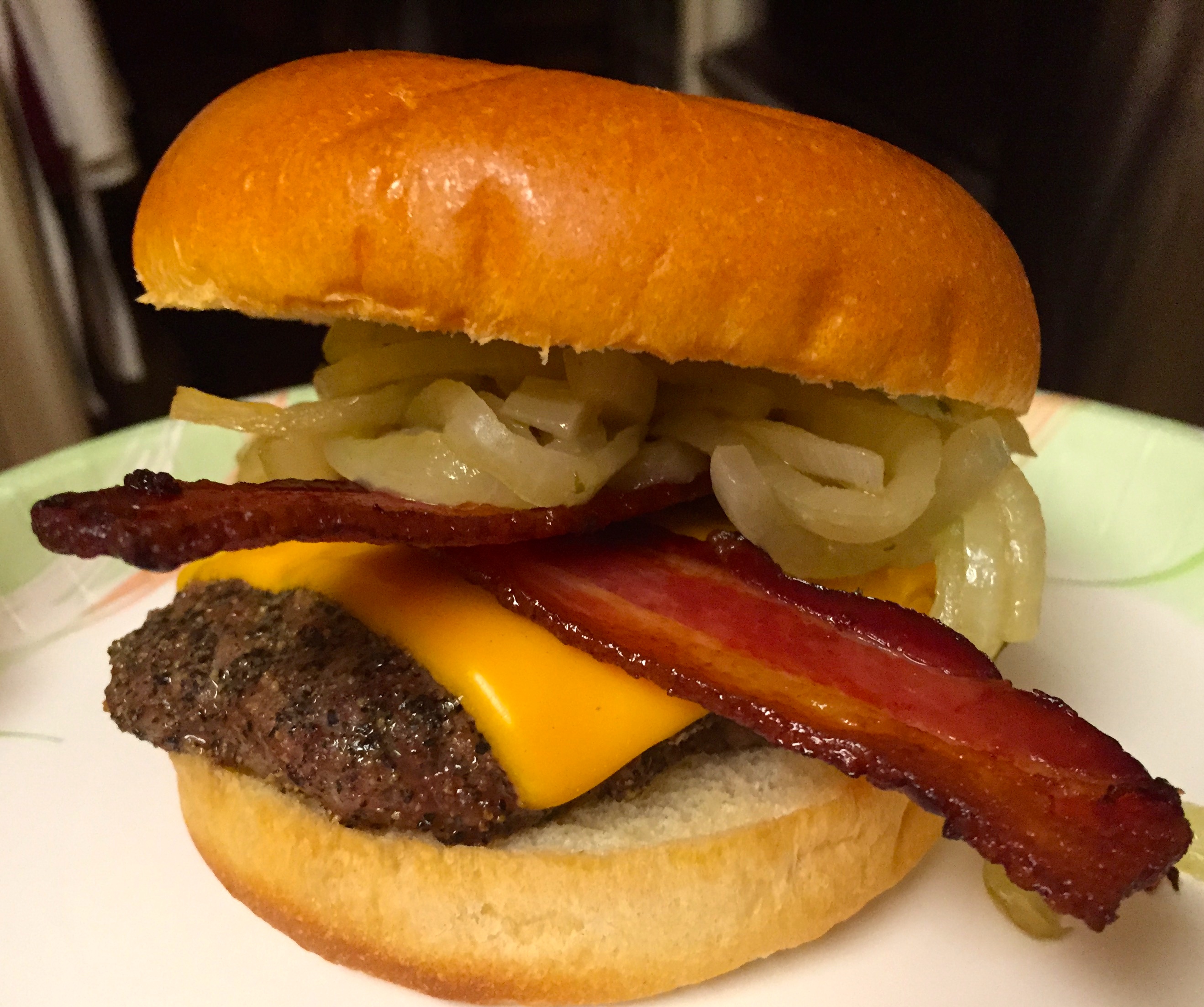 Our first dance: burgers —Convivial Style!
Ingredients:
Ground beef (15% fat content)
Brioche buns
Applewood Smoked Bacon
Vidalia Onion (sliced thin)
Dried Thyme
Kosher Salt
Black Pepper
Granulated Garlic
American Cheese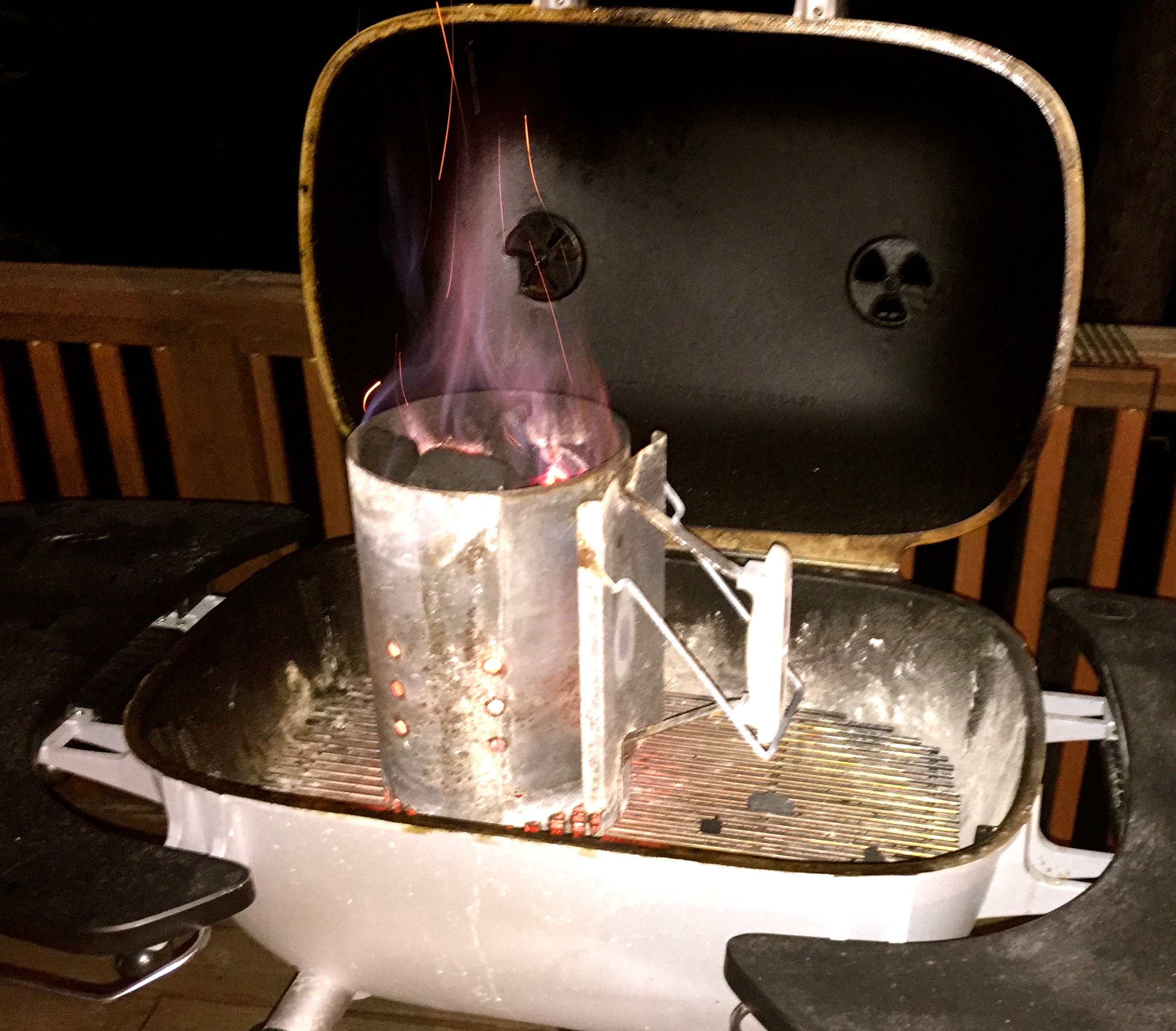 Plan:
Fill a chimney with lump charcoal and let it burn until the coals on the top begin to glow (about 15 minutes). The PK 360 has a charcoal grate in the bottom. Carefully, spread the hot coals on the grate. Because we will be cooking the burgers over direct heat, spread the coals to where you have as big a cooking surface as possible.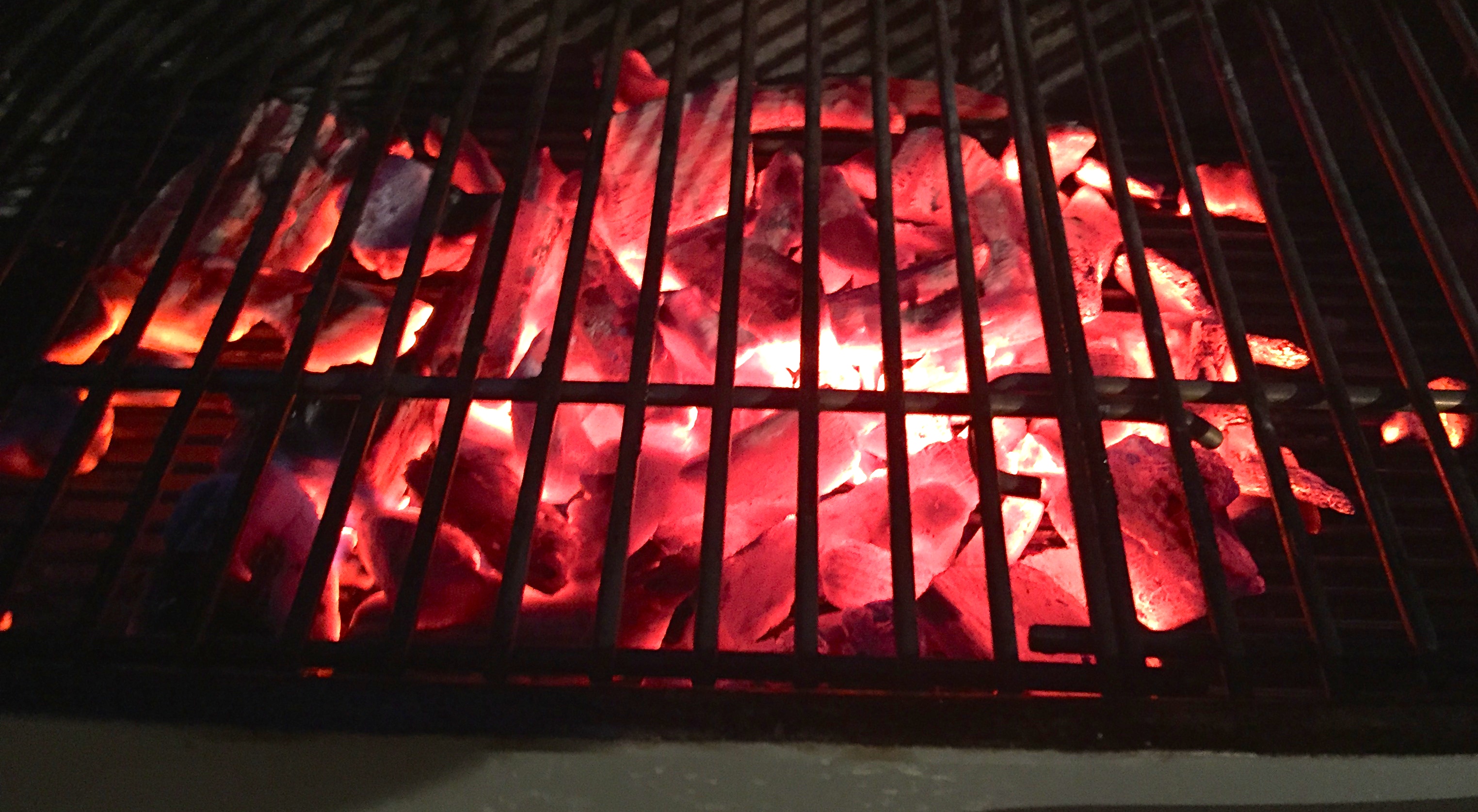 The PK 360 has four vents —two on top and two on bottom. The placement and control of these vents is an important design feature of the PK 360 and allows great control of the fire. For these burgers, we want it hot so open all four vents wide.
Meanwhile, cook the bacon. Place on a parchment paper lined baking sheet and cook in an oven at 400 degrees. Cook until crisp (about 20 minutes).
Coat the bottom of a cast iron skillet with olive oil and add the onions. Season the onions with kosher salt and dried thyme. Place the onions on the grill with the lid open until they start sizzling. Close the lid. Stir every few minutes.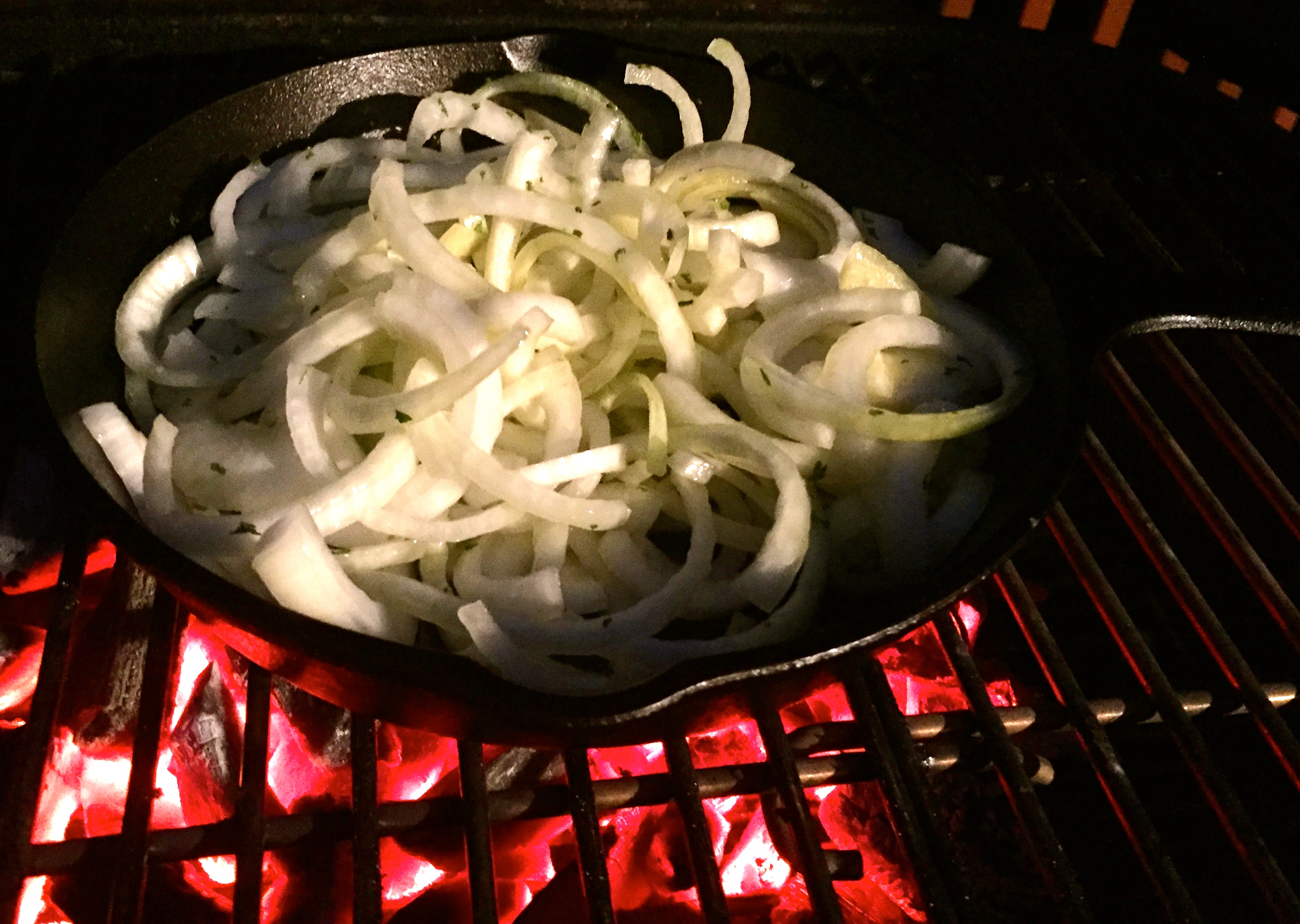 Generally, I believe in making hamburger patties thick, but for this burger I wanted a spicy crispiness so I kept them thin. Season generously with kosher salt, black pepper, and granulated garlic —more than you are thinking. Place the burgers on the grill. Cook until desired doneness (about 4 minutes per side for medium well).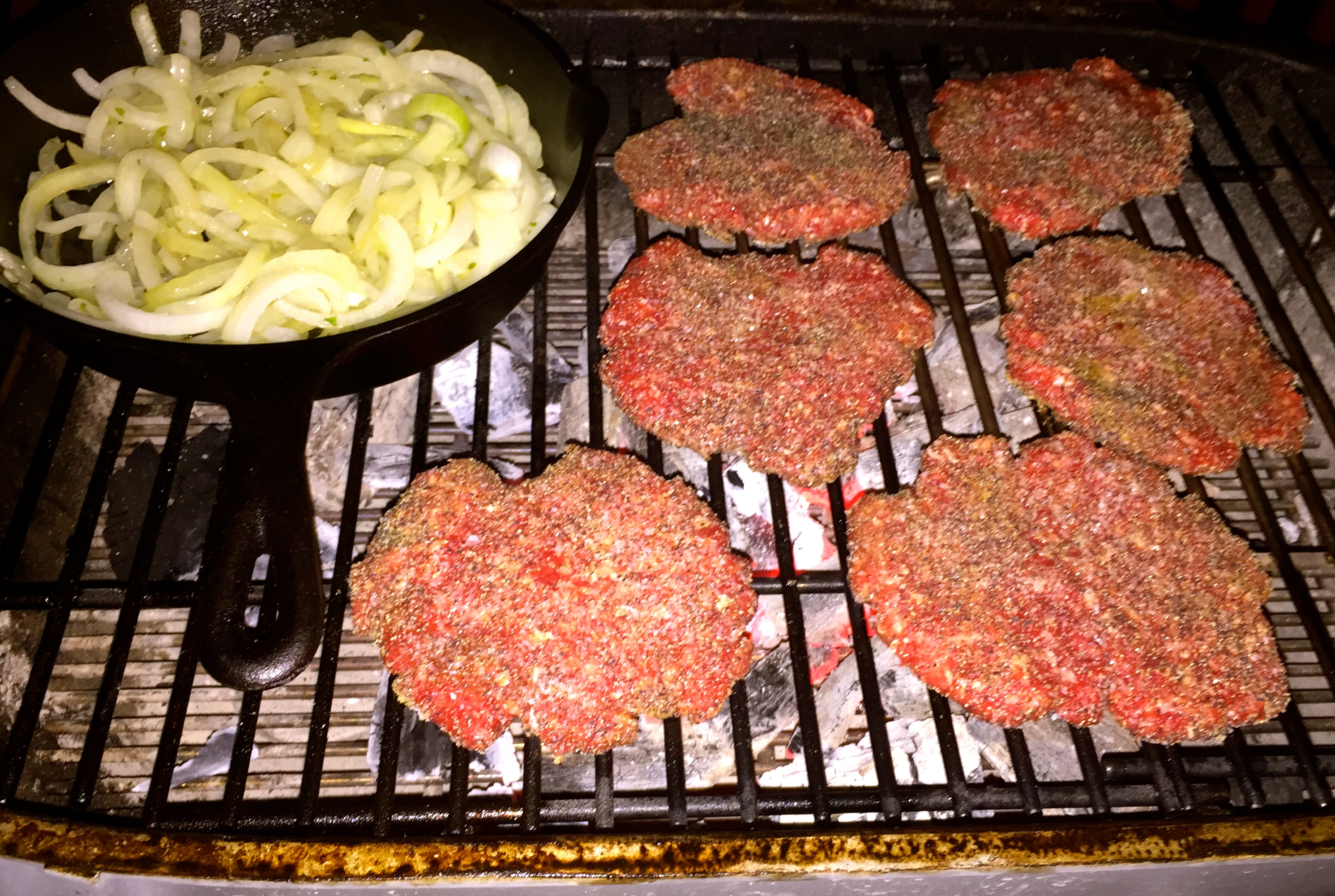 In the last two minutes add the cheese and allow it to melt.
Assemble the burgers and eat immediately, if not before.
My first dance with the PK 360 was a joy. The heat properties of the cast aluminum and the design of the vents make it a dream for cooking at high temperatures. Stick around, we will slow it down for our next dance –maybe some ribs, or a pork loin, or a big turkey …or maybe all that and more.  The Boar has ten days to kick the tires on this grill, and we plan to make the most of it.
When opportunity presents, dance with your neighbor's grill, my friend.