It's that time of the year again: hunting season.  And that means feasts!  For a sampling of the Boar's feasts featuring wild game click on these links:
Scouting for Food
Folly & Jerky
Chopped Steak of the Season
Venison Flatbread
Venison Osso Buco
Duck & Pheasant Poppers (and a splashy story)
Venison Medallions and Apples of the Season
This season, my suppliers brought a special treat: four rabbits.
Because rabbits are lean, we brined them overnight to add moisture.  Our brine consisted of kosher salt, black peppercorns, oranges, rosemary, thyme, honey, coffee, onion, garlic, hot sauce, and enough water to cover all of the rabbits.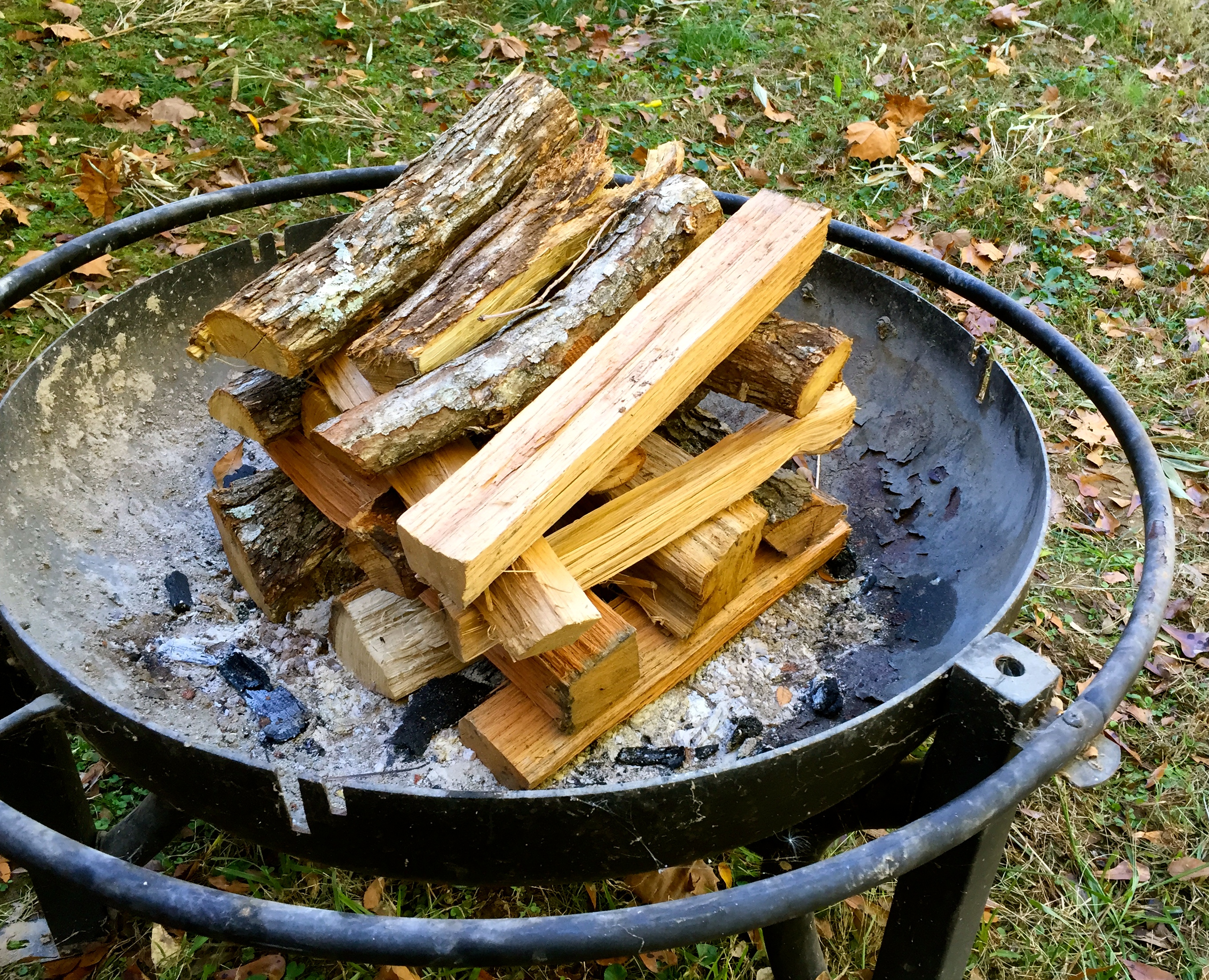 For extra fun, we decided to roast the rabbits over an open fire.  I started the fire, while my helpers gathered cane to make large skewers.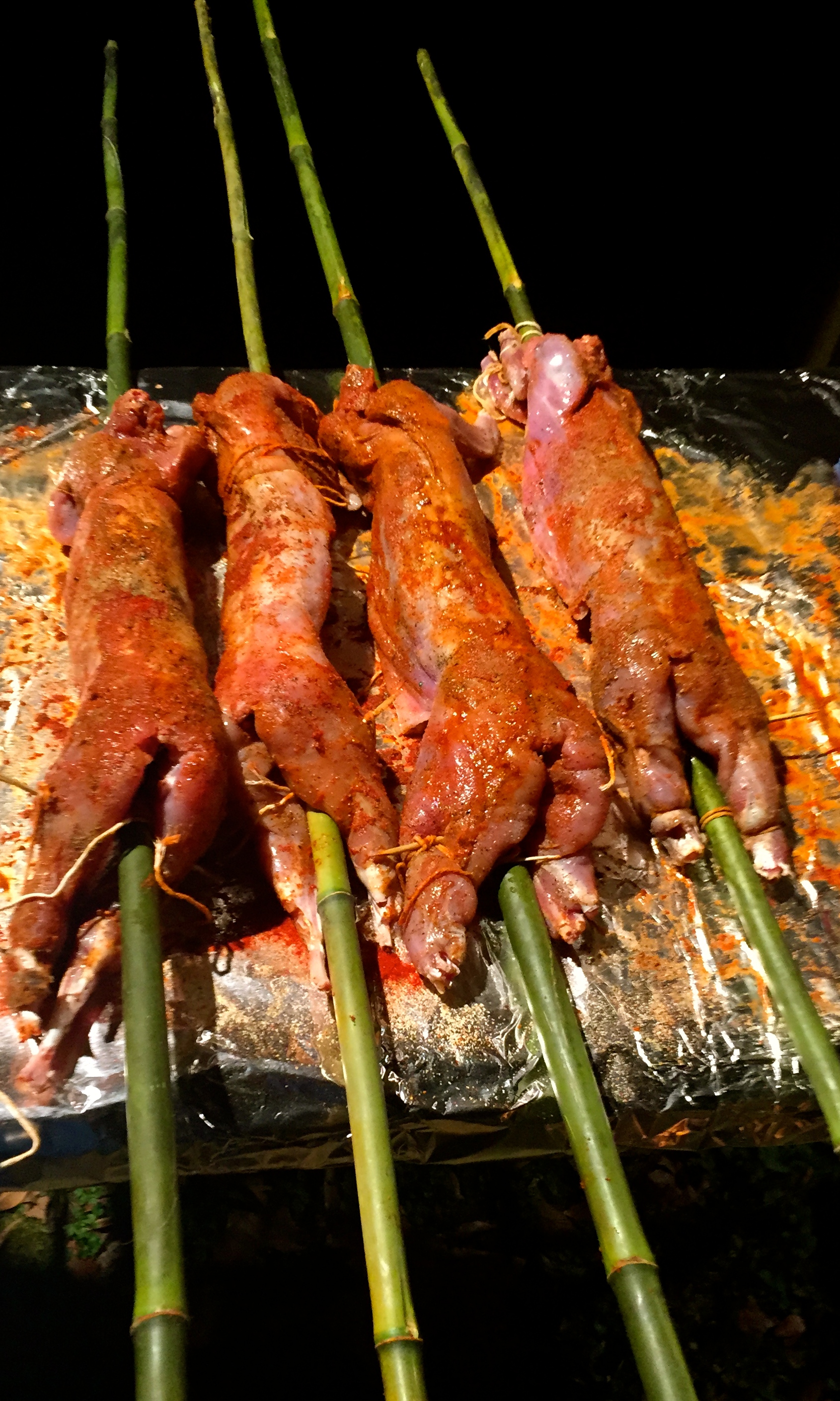 We coated each rabbit in olive oil and then seasoned them with black pepper, granulated garlic, onion powder, and cayenne pepper.
We roasted them over an open fire for about an hour.  During the roasting we glazed the rabbits with honey.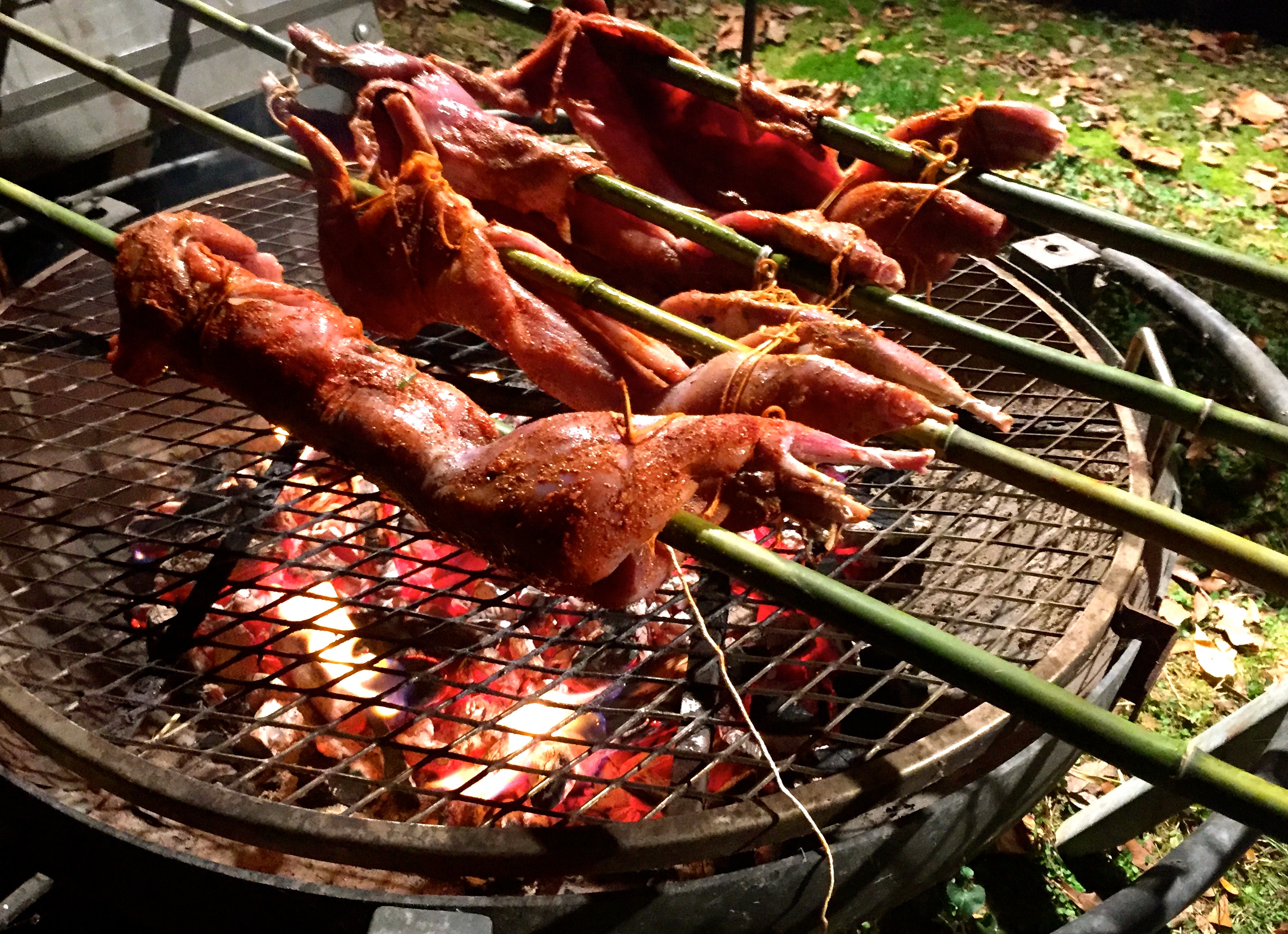 Our plan was to roast them until the internal temperature of the rabbits reached 160 degrees.  Because the loin area of the rabbit cooked a lot more quickly than the back legs, we separated the legs from the rest of the rabbits and finished them in a braise of apple juice.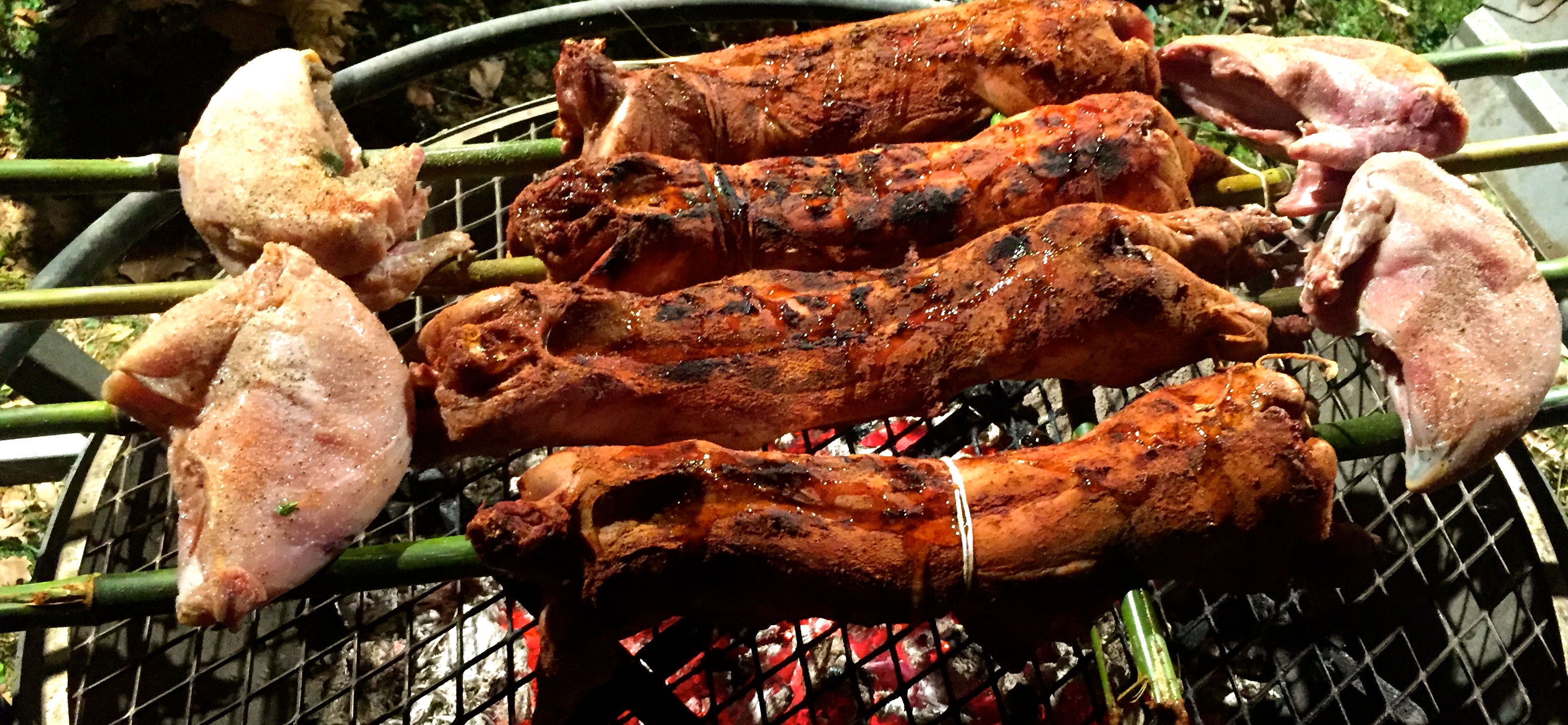 For some of our feasters, this was their first taste of rabbit.  With the exception of one reluctant feaster, they all participated and enjoyed the fare.
I found the rabbits to be tender, moist, and tasty. The texture was similar to chicken.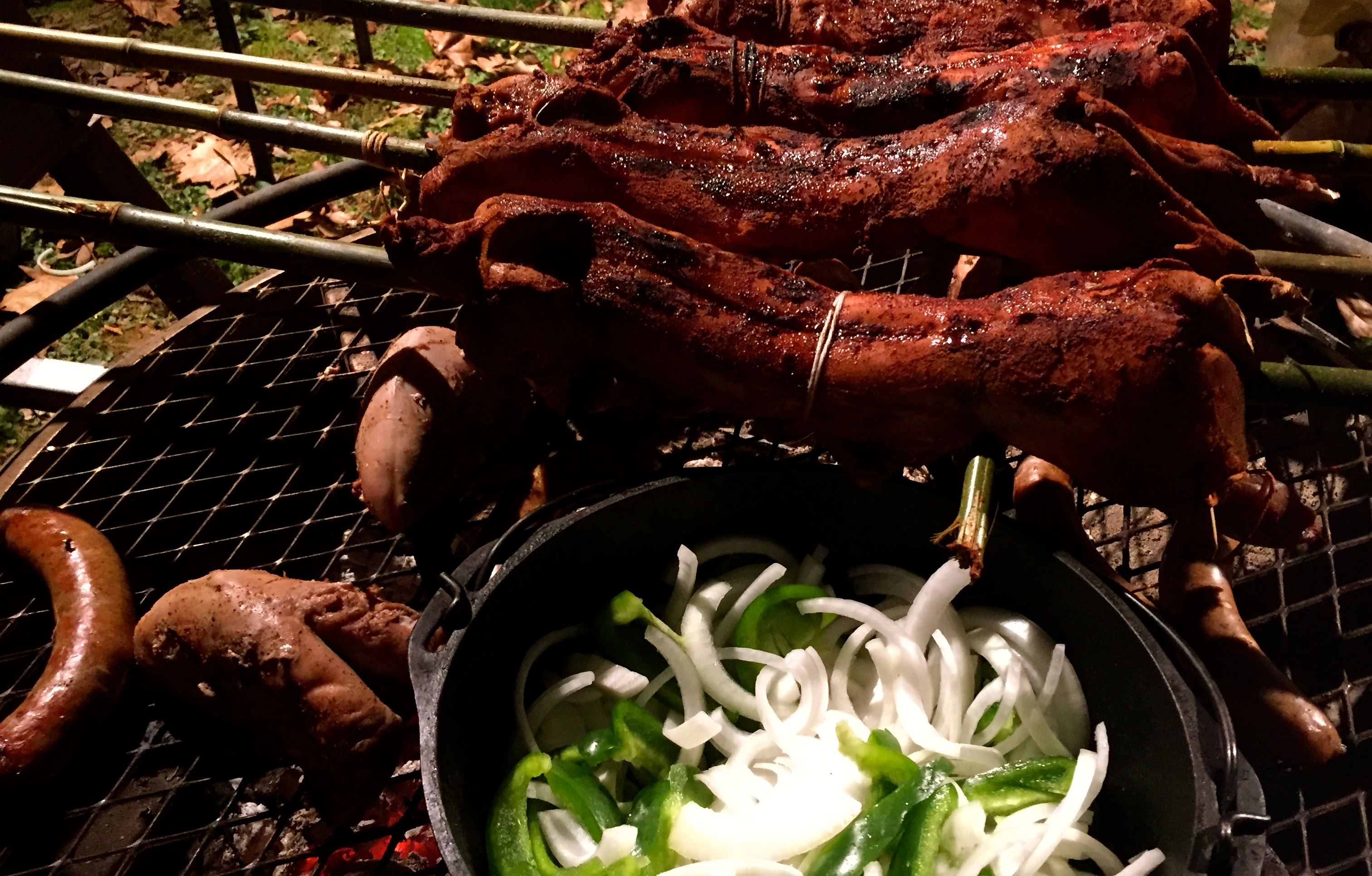 We rounded out the feast with some pheasants, bratwurst, and sautéed onions and peppers.
And as a special dessert, the feast-maker enjoyed a nice porter and cigar.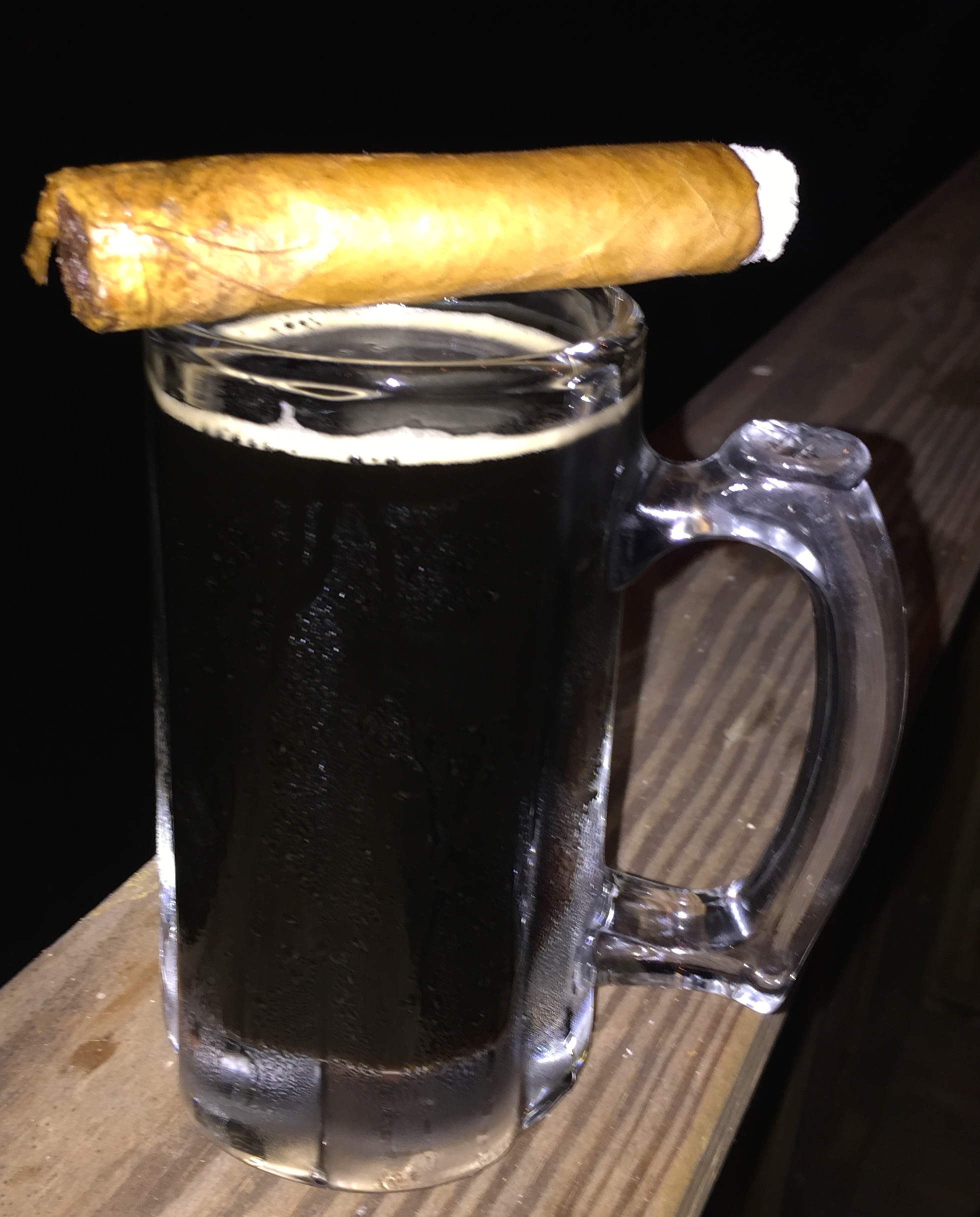 Embrace the season, my friend.