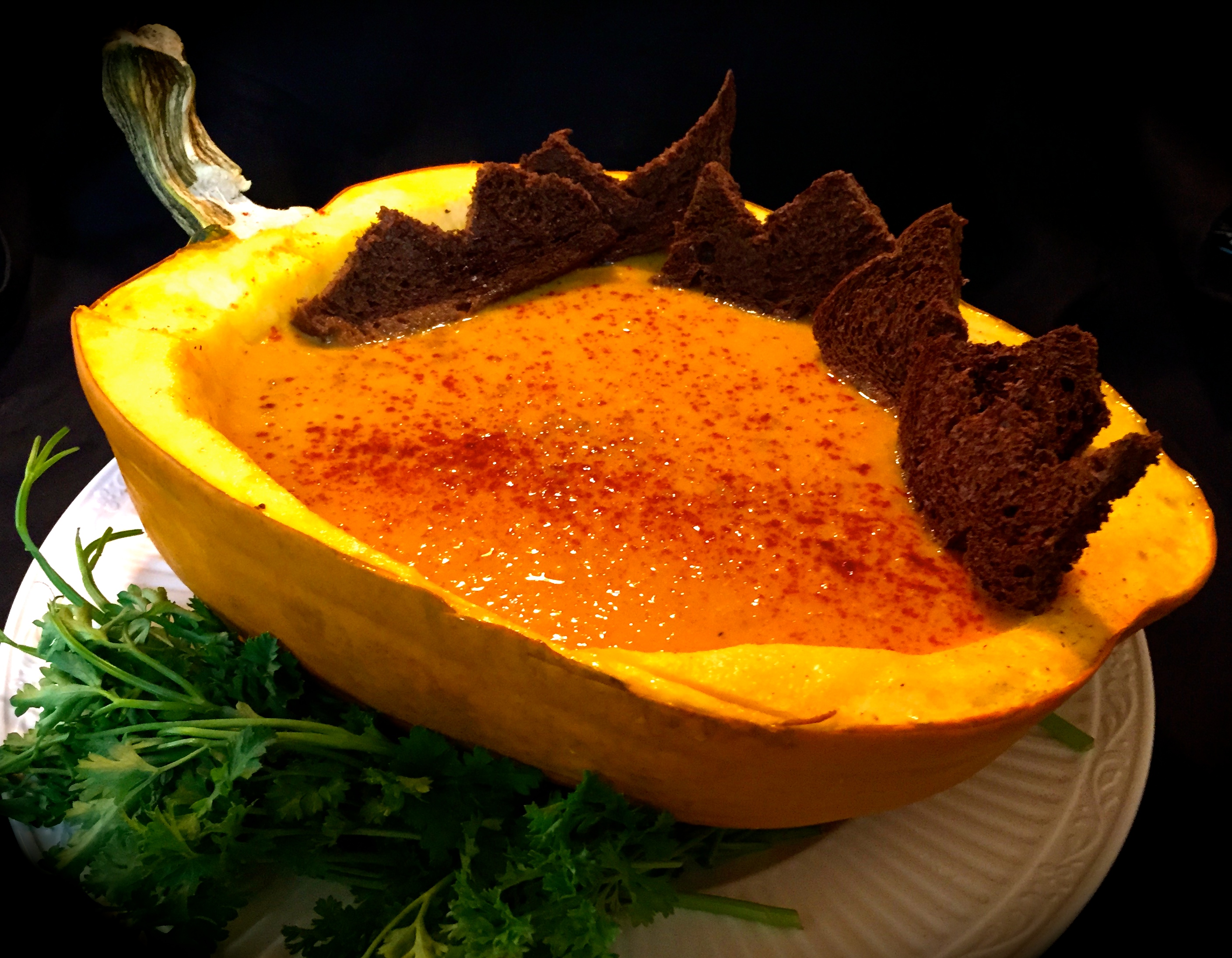 October —perhaps, the greatest month of the year—is the spooky-good season of dark beers, chili, and of course, the celebration of pumpkins!  Try this roasted pumpkin soup to bring out the season in you.
Ingredients:
Pumpkin (I would describe the one that I used as medium sized)
Onion (1 large or 2 small, chopped roughly)
Garlic (3 cloves, whole)
Celery (2 stalks, chopped roughly)
Carrots (2, chopped roughly)
New Mexico Chilies (3 dried peppers, deseeded and torn into pieces)
Cumin Seeds
Chicken or Vegetable Stock (approximately 3 cups)
Olive Oil
Kosher Salt
Fresh Ground Black Pepper
Pumpernickel Bread
Boursin Cheese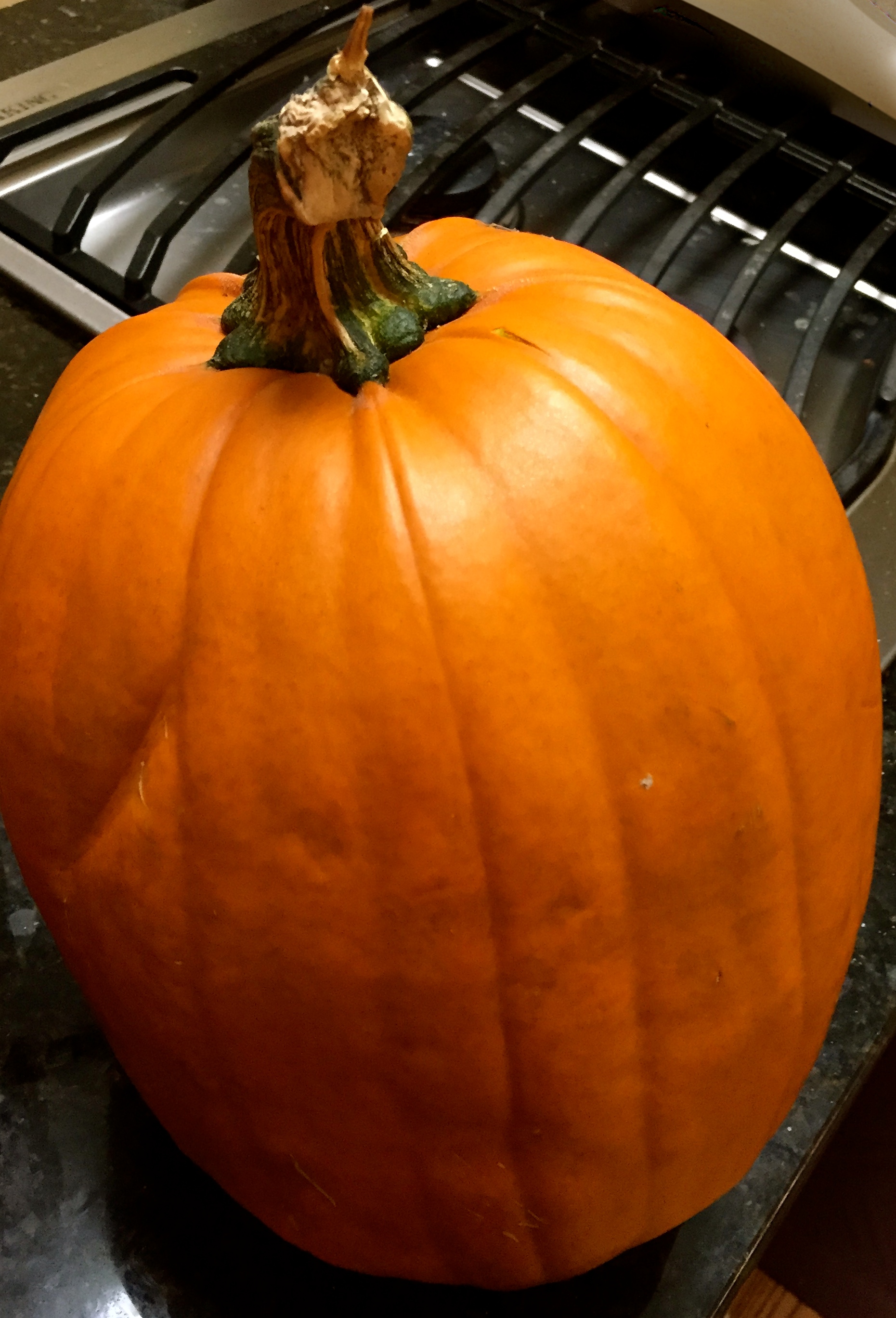 Plan:
Cut the pumpkin in half lengthwise as shown below.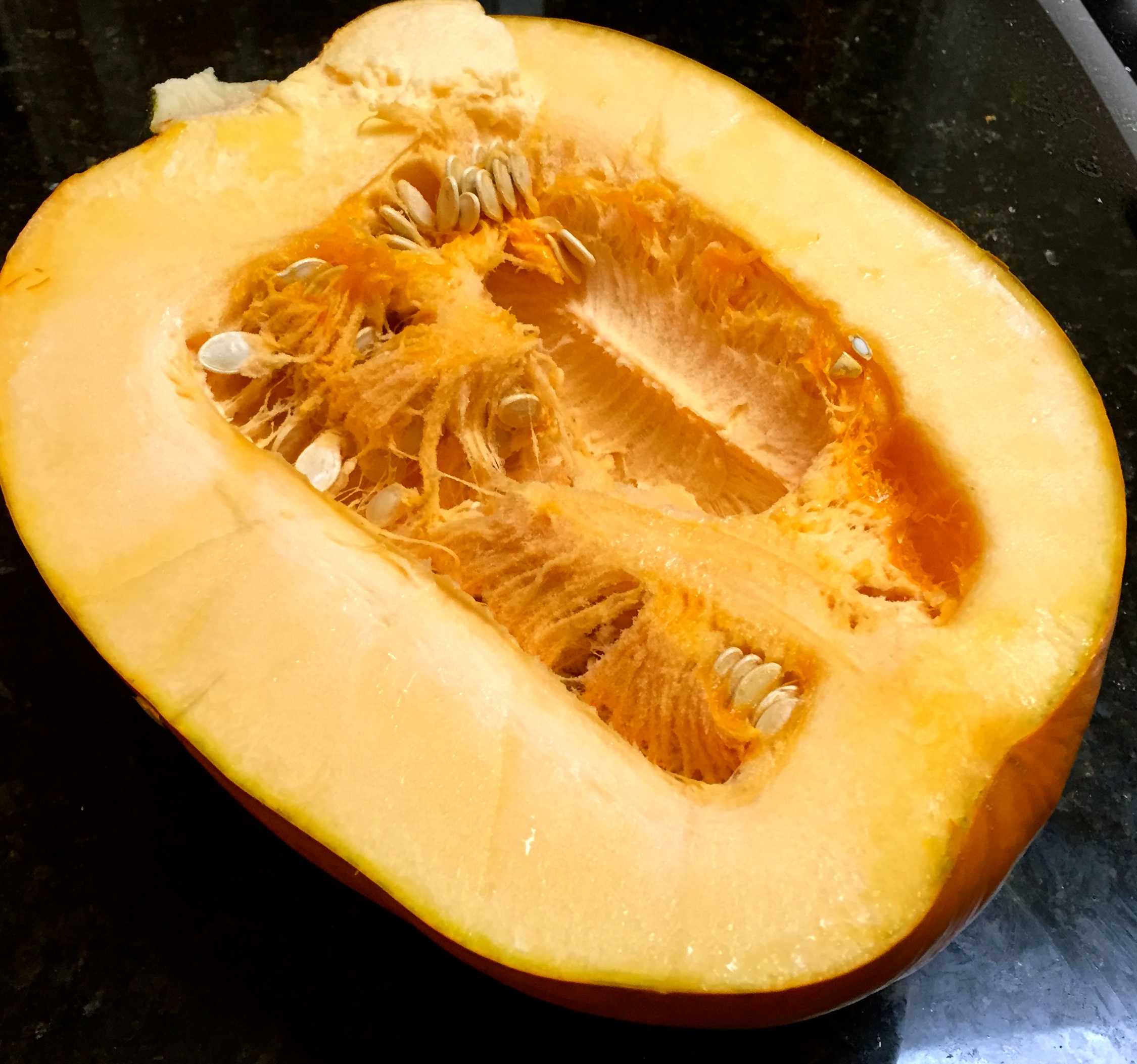 Scoop out all of the seeds and discard or use for another purpose.  Carve out the pumpkin meat from pumpkin shell.  Note: if you want to serve the soup in the pumpkin shell, make sure on one half that you do not carve the pumpkin too thin.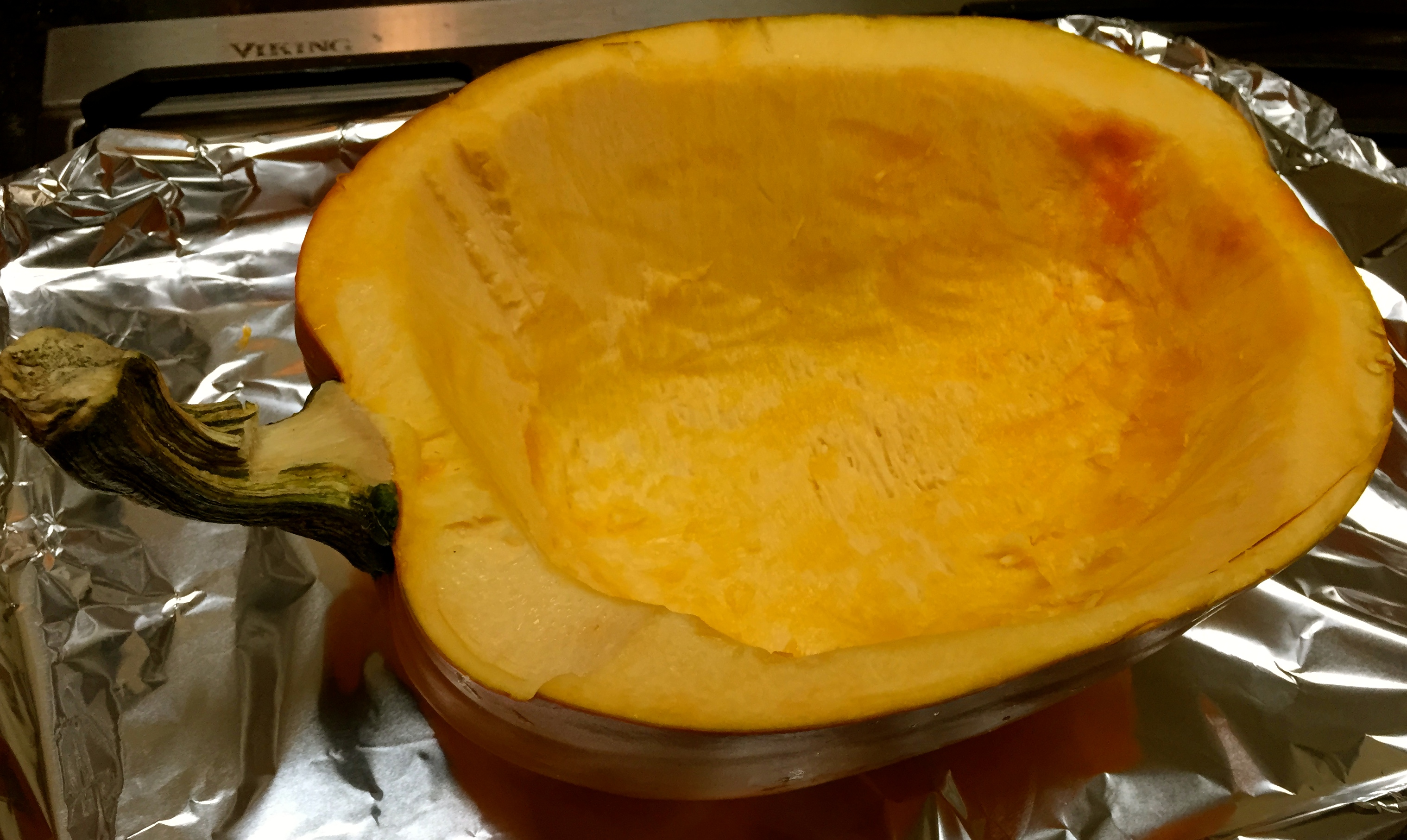 Coat the pumpkin chunks, onion, celery, carrots, and garlic with olive oil and season with kosher salt and black pepper.
Roast the vegetables in oven (350 degrees) until tender and slightly browned (about 1 hour).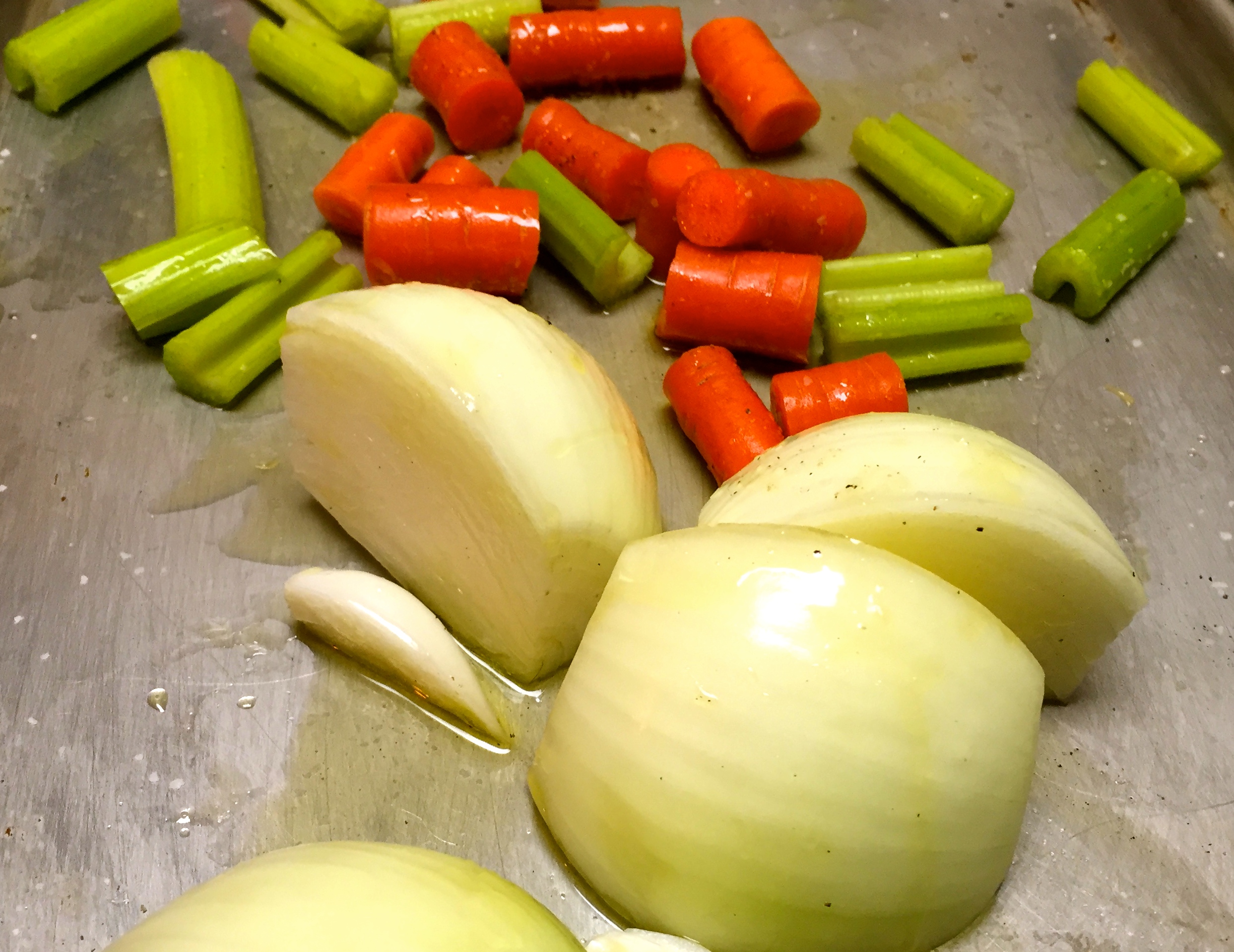 Coat the New Mexico Chilies and cumin seeds with olive oil and roast them in the oven (350 degrees) until fragrant 20 to 30 minutes.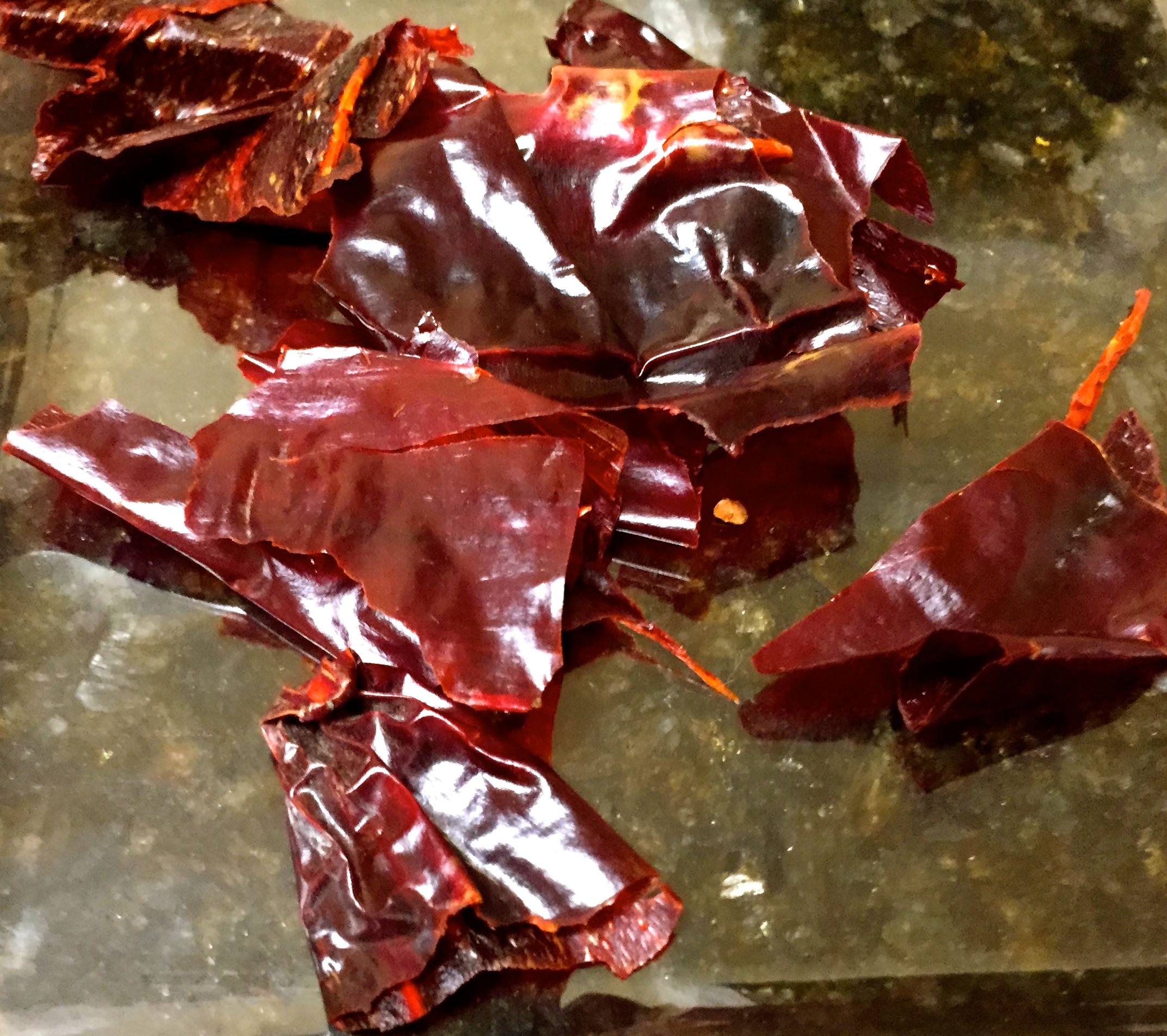 Combine all of the roasted ingredients in a food processor and puree.  If needed to help puree you can add a bit of olive oil or broth to the mixture.  Also, depending on the size of the food processor you may need to puree the mixture in batches.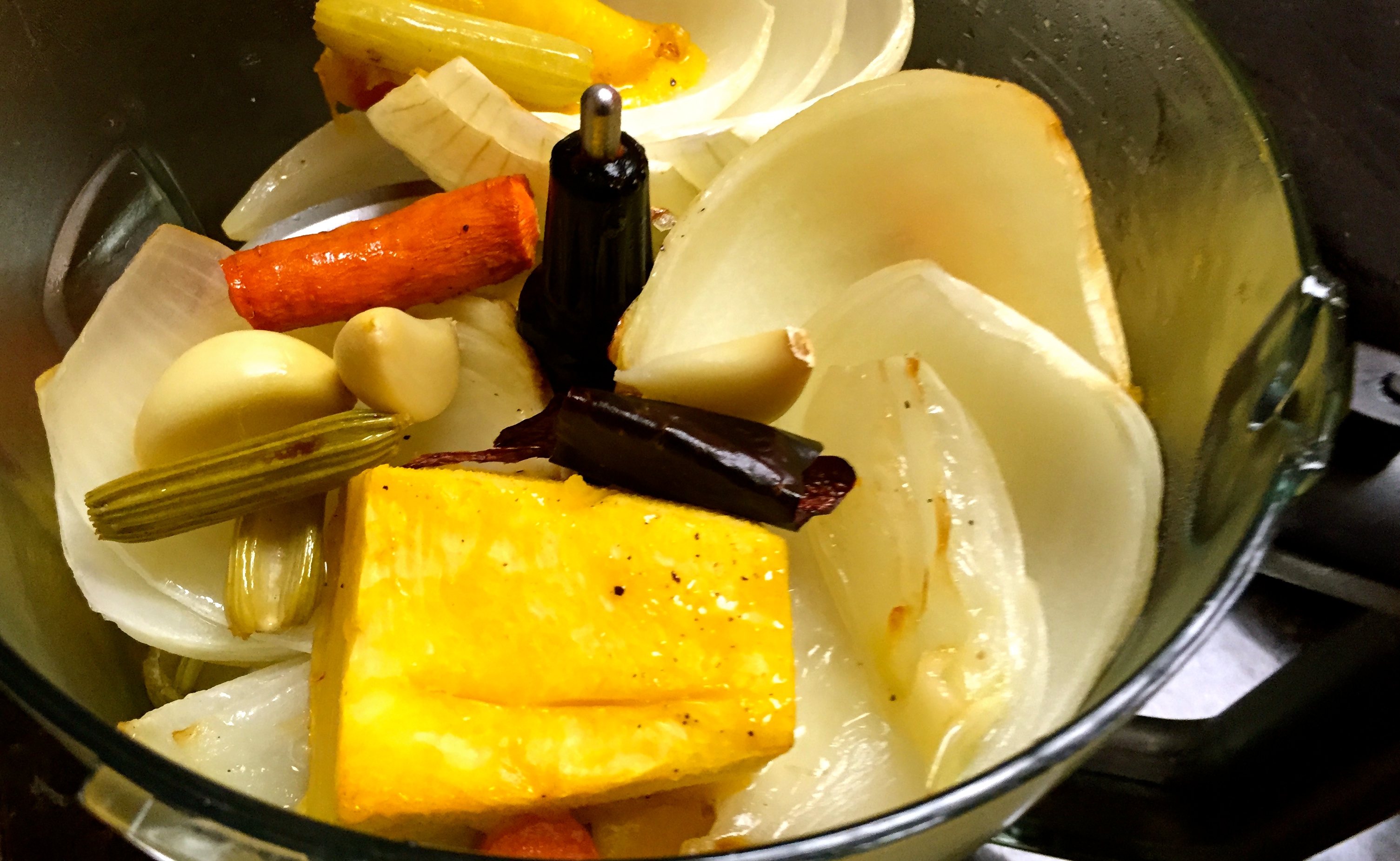 Coat the bottom of a pot with olive oil and heat the pot on medium.  Add the vegetable puree to the pot and sauté for just a few minutes breaking up any chunks with the spoon.  Add broth until the soup reaches desired thickness.  Simmer for at least 30 minutes.
Note: I pureed mine further with a handheld blender for a smoother texture.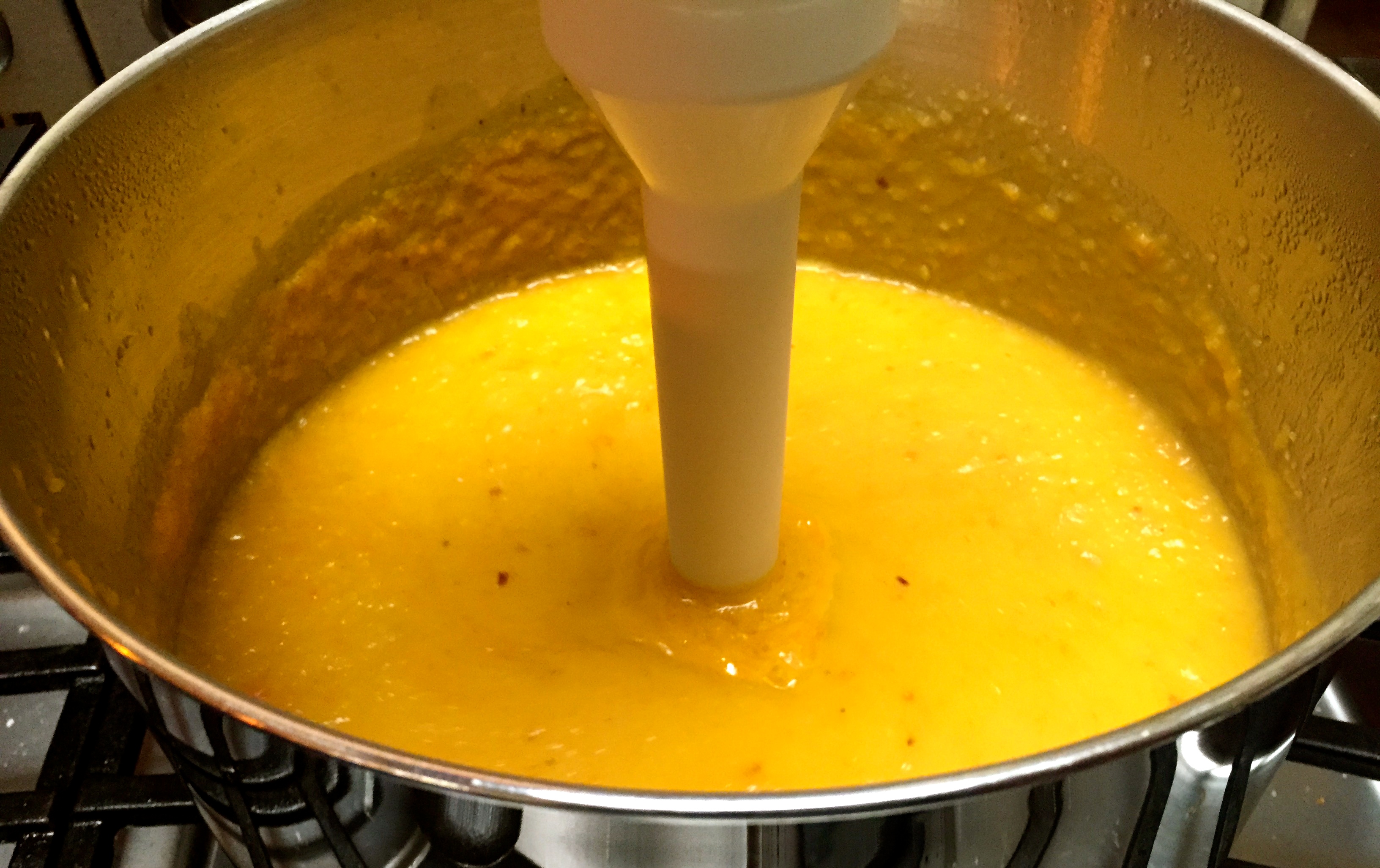 For extra fun cut the pumpernickel bread slices into bat shapes as shown below.  Coat the bat-shaped slices with olive oil and toast them in the oven at 375 until browned.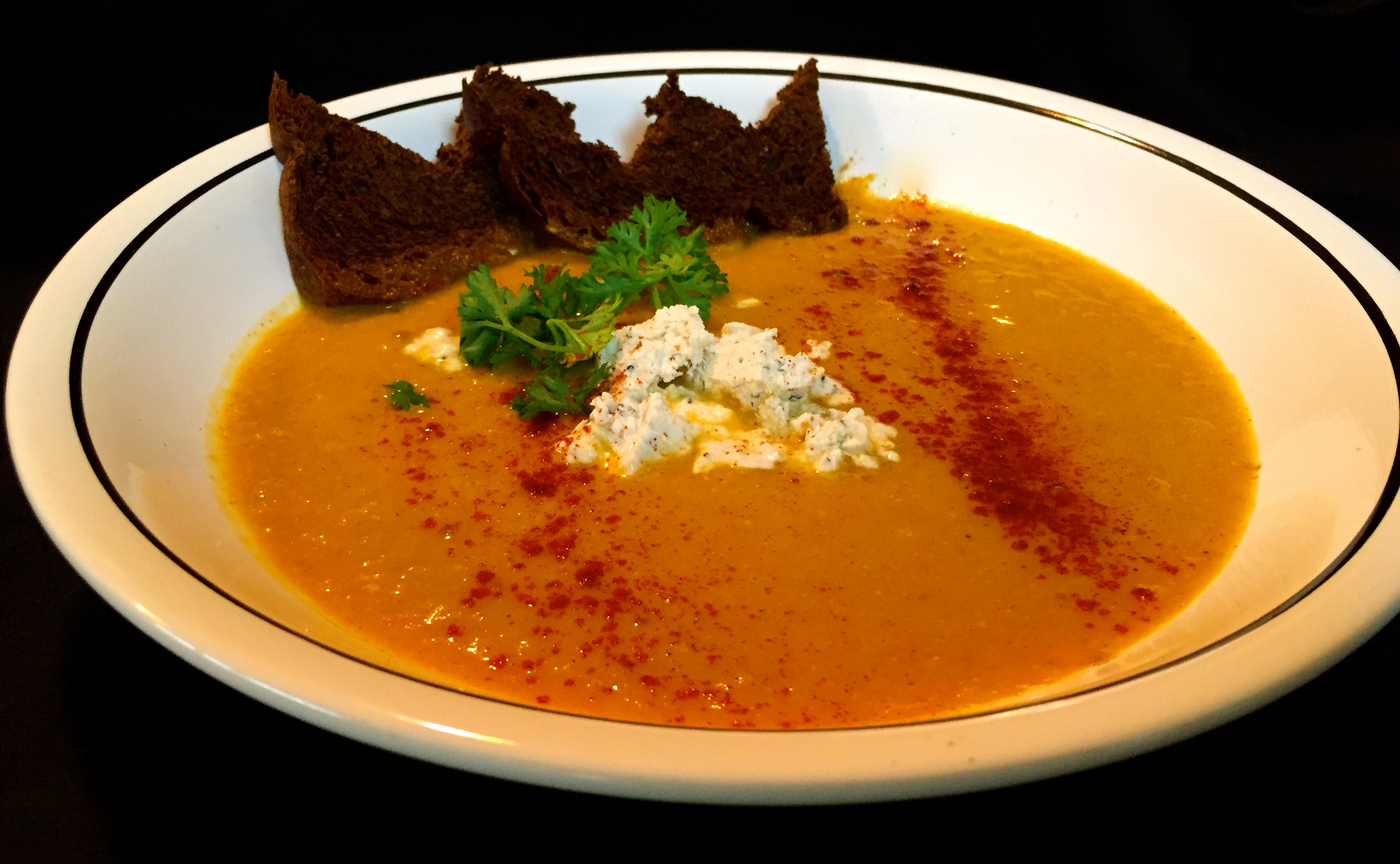 Garnish the soup with the bat-shaped pumpernickel croutons, Boursin cheese, flat parsley, and paprika.
Enjoy the season of the pumpkin, my friend.