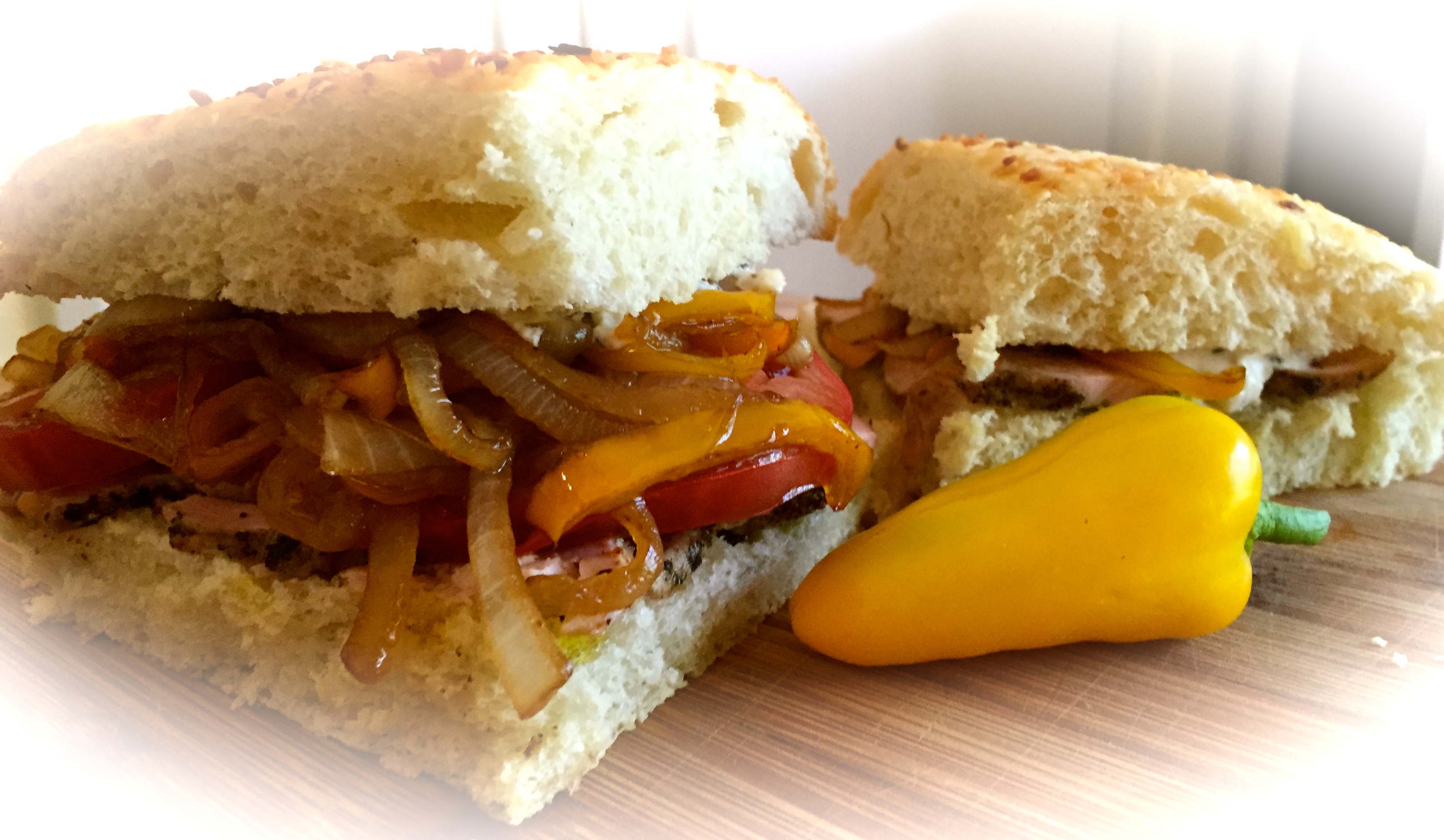 This morning I awoke with purpose.  After missing two weeks of farmer's markets, I was back on the prowl —Bernice Garden Farmer's Market.  My first stop was the bread stand of "April's Family Kitchen."  Wife of the Boar had requested a loaf of their zucchini bread.
I noticed a round loaf that I had not seen at their stand before and inquired, "what is that?"
The bow tie clad proprietor looked down and replied in a soft, comforting voice, "that's heaven."
"I'll take one loaf of heaven, my friend."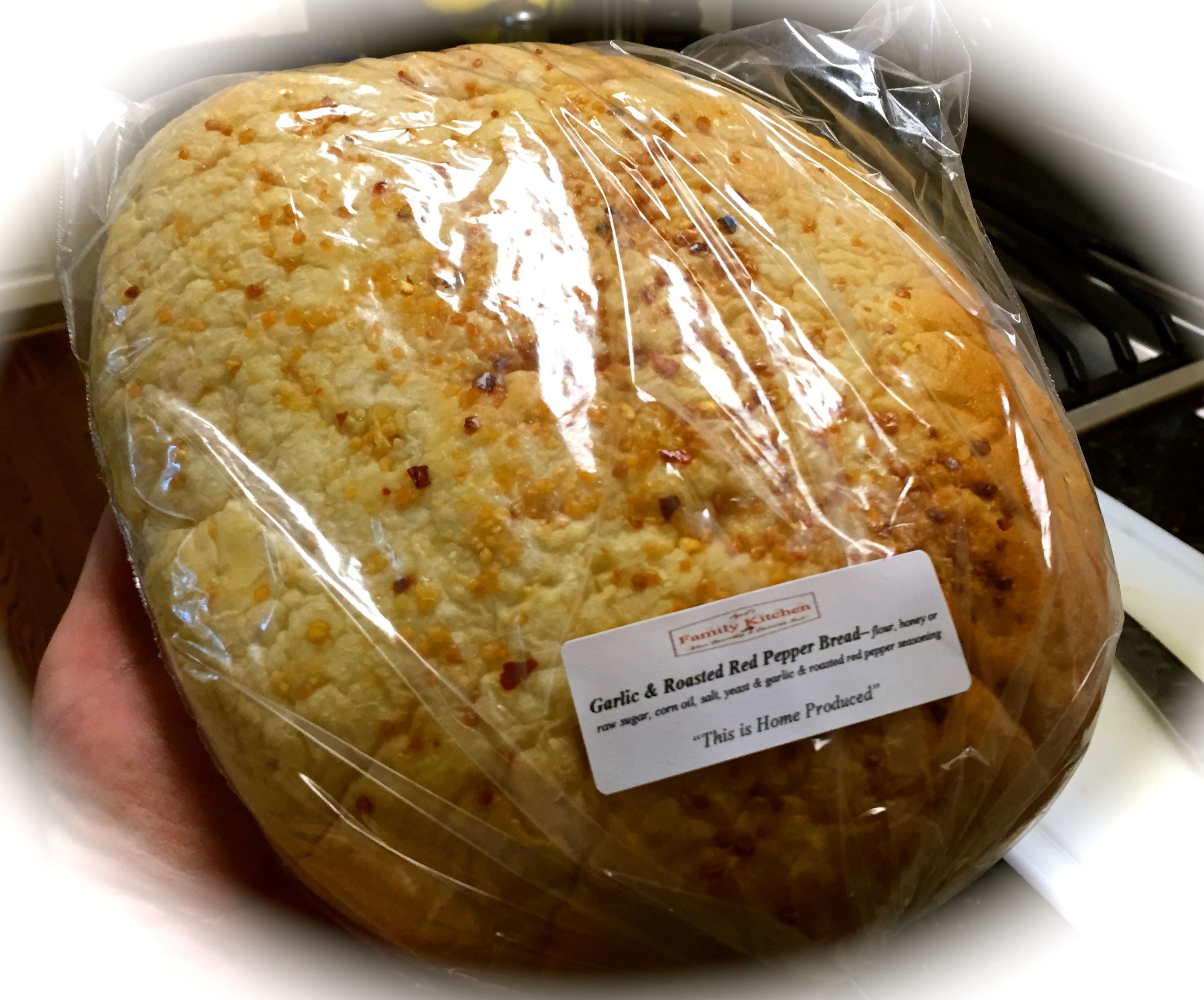 The loaf of heaven was in fact a delicate loaf of garlic and roasted red pepper bread.  As soon as I got home from the market, the loaf of heaven spoke to me, "come forth and make a sandwich" —seems like I hear that message quite a bit.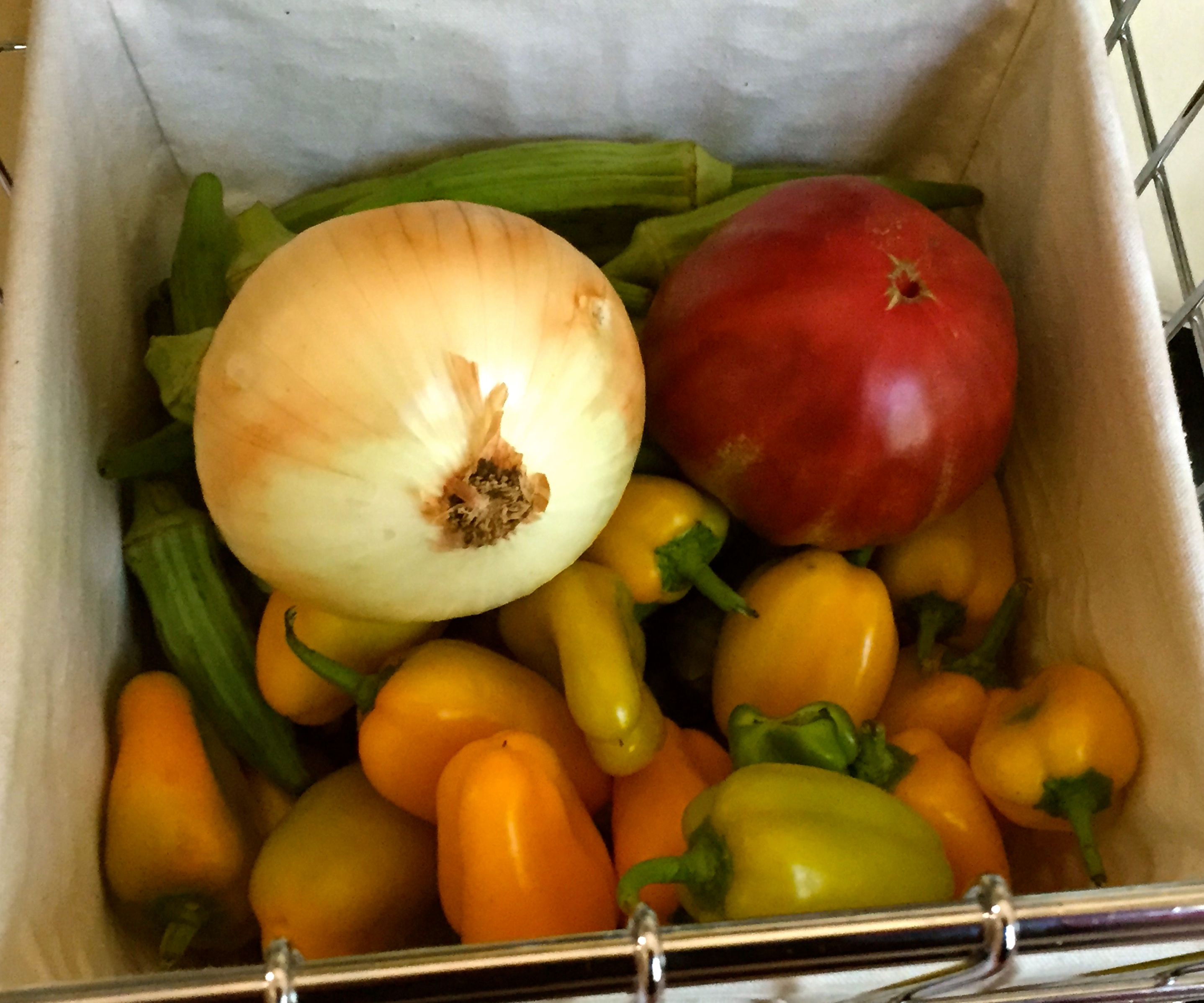 Soon the congregation grew to include sweet peppers, onions, basil pesto, Boursin pepper cheese, pork tenderloin and a couple of specialty oils and vinegar.  Rejoice with me in the story of the Heavenly Italian Pork Tenderloin Sandwich.
I began by slowly sautéing sweet peppers and onions that I acquired at the market in a combination of garlic and Tuscan herb infused olive oils over low heat.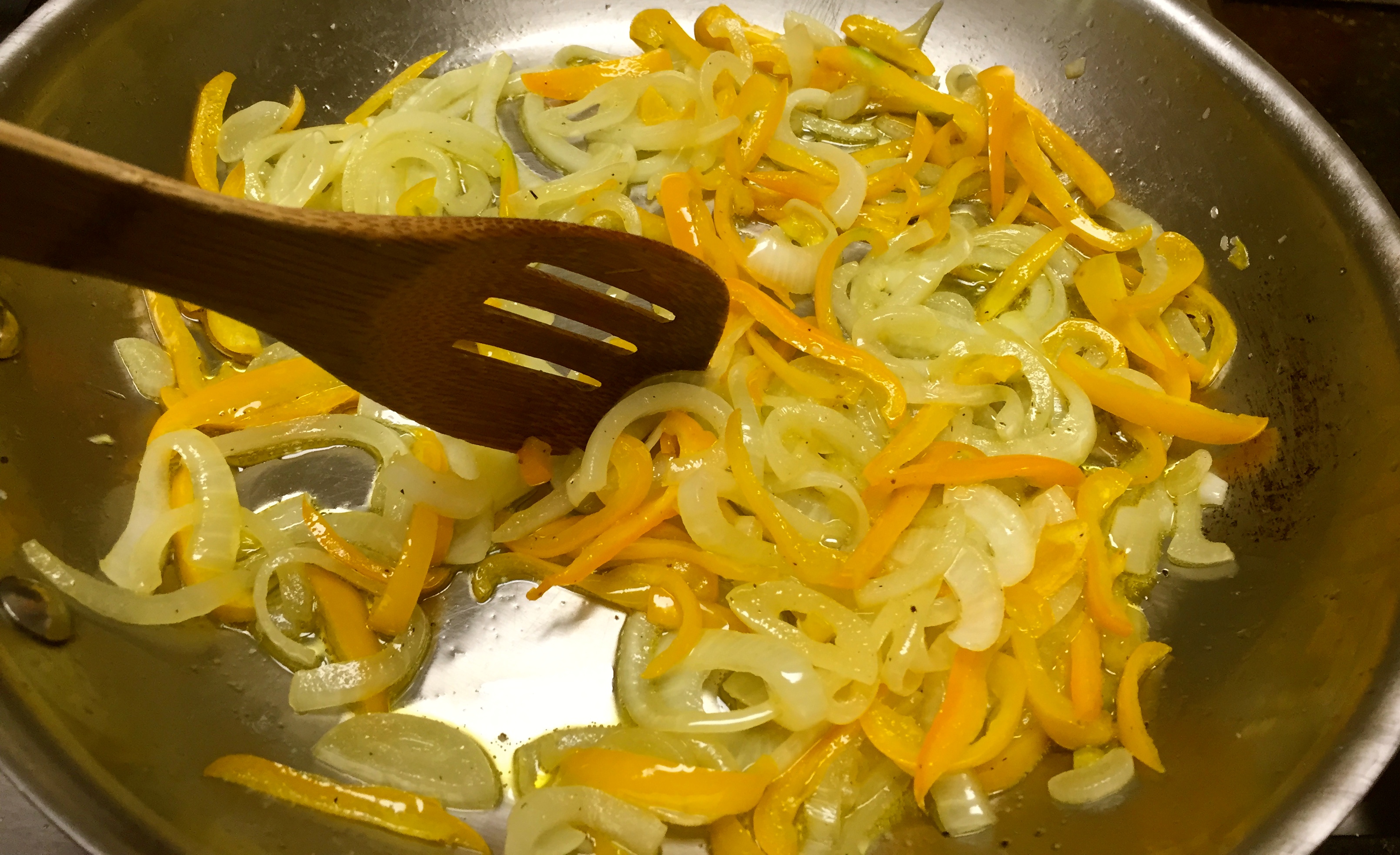 Once they were softened, I finished them with a few drops of Violet Balsamic Vinegar.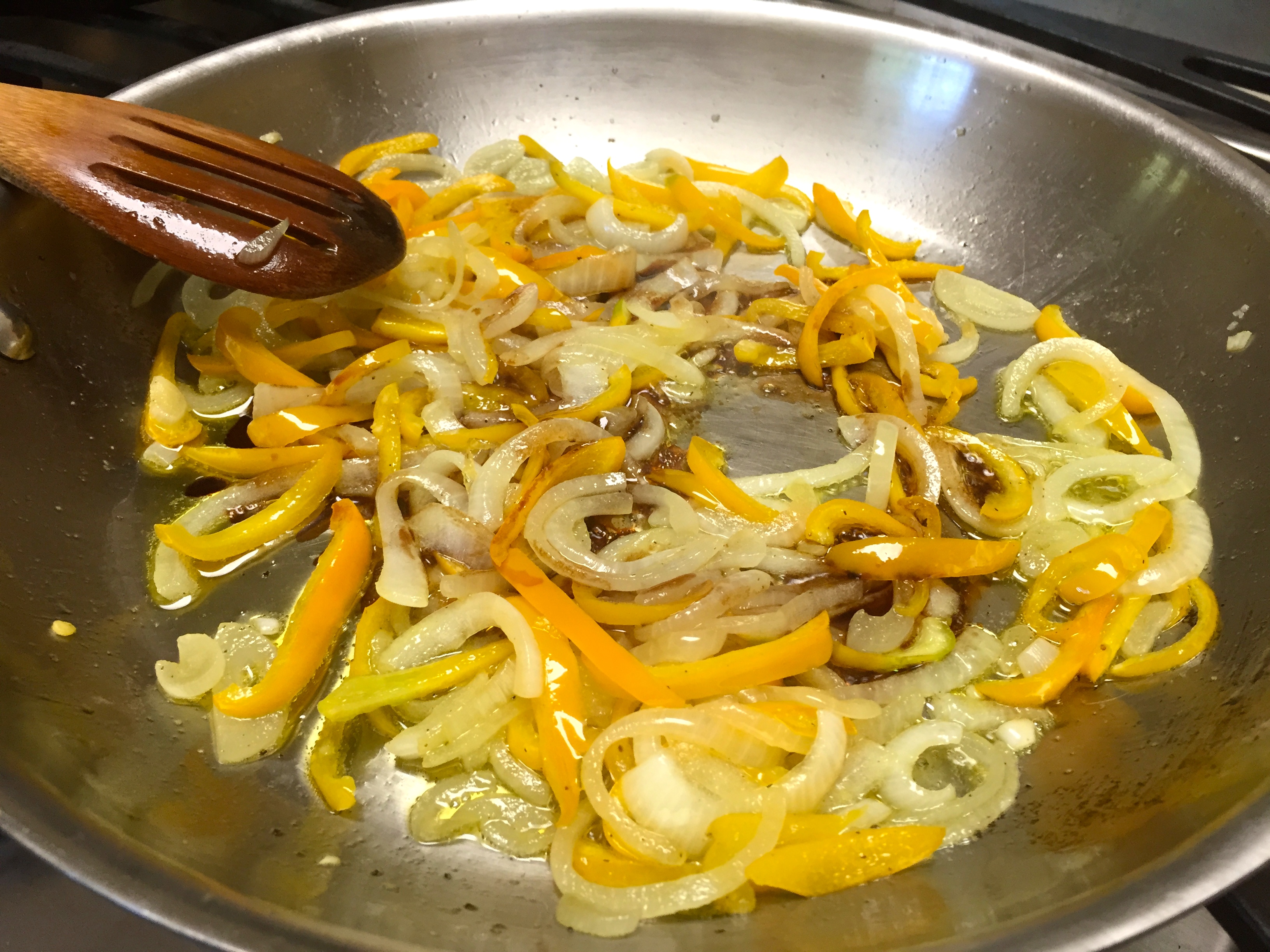 At times like this, I sometimes chuckle to think about the family of Boar awaking to such aromas.
I sliced the loaf of heaven for sandwich preparation and slathered the top slice with Boursin pepper cheese and the bottom slice with basil pesto.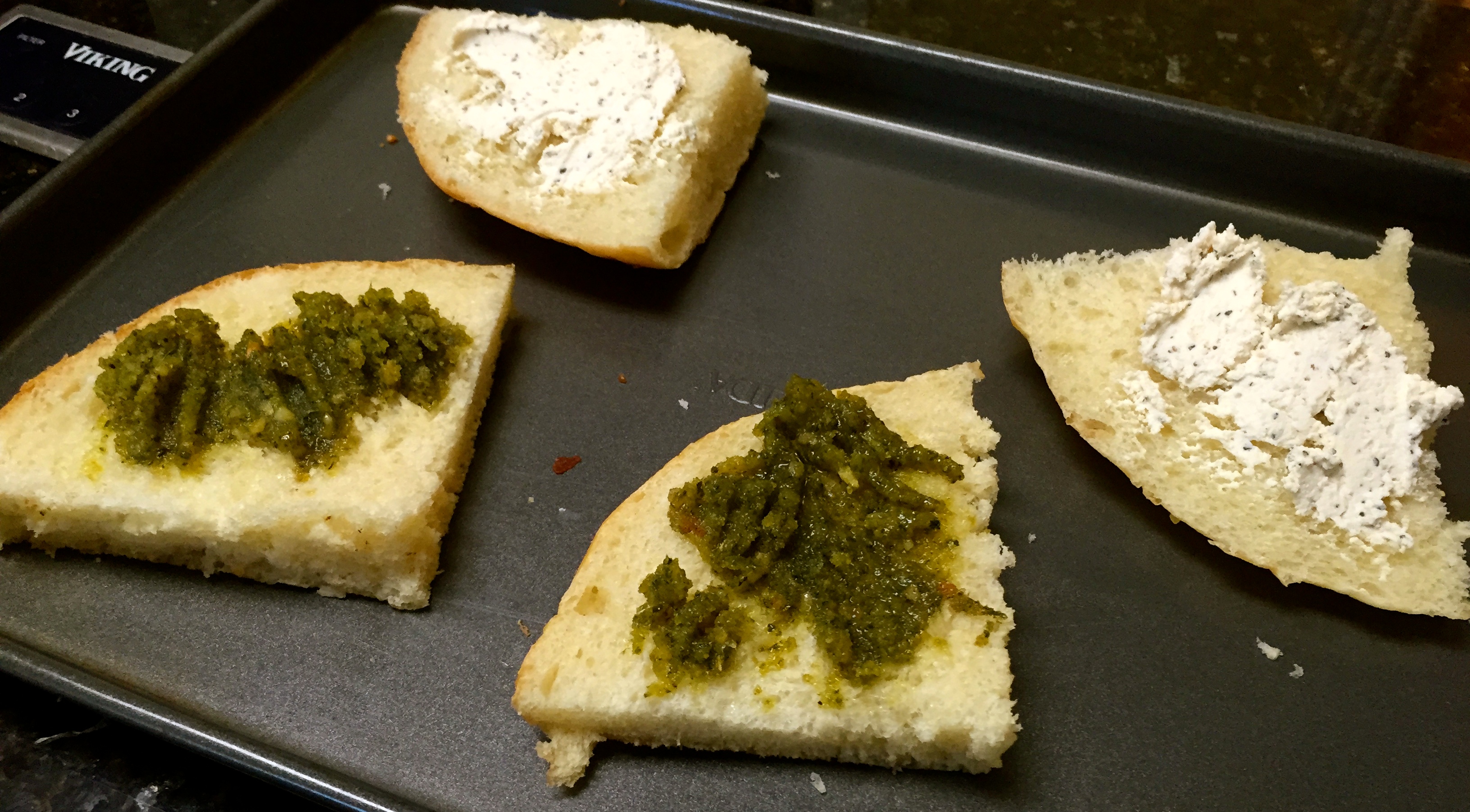 On top of the pesto, I layered thinly sliced pork tenderloin.  I was lucky to have a pork tenderloin leftover from the night before, but the preparation is pretty simple.  Season the tenderloin with salt, pepper, ground mustard, paprika, and Italian herbs. Brown the tenderloin in a cast iron skillet (or other heavy pan) and place in oven at 350 degrees until the internal temperature reaches 145 degrees.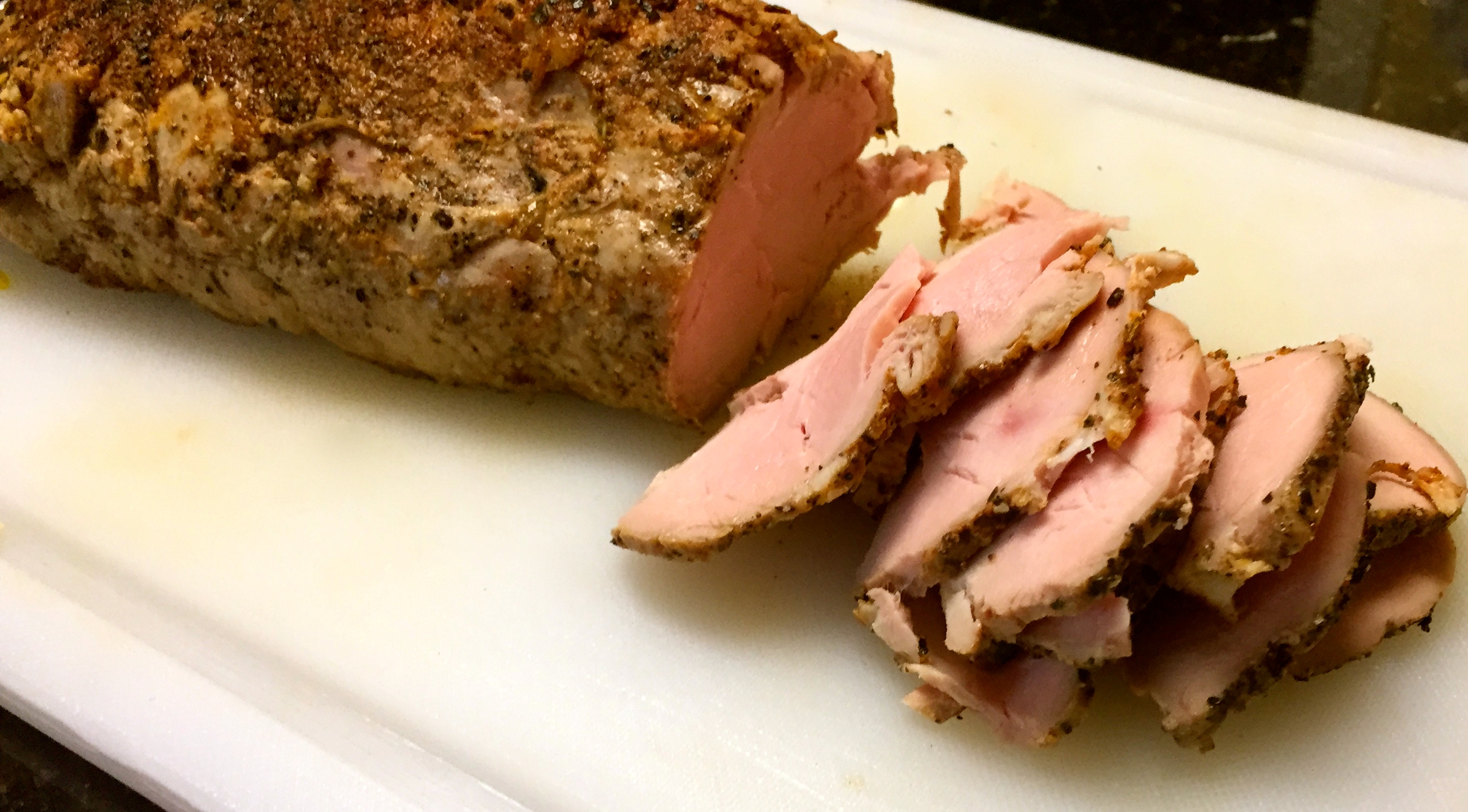 On top of the tenderloin, I layered two slices of Cherokee Purple tomato (from the same market).  Next, I heaped on the sautéed sweet peppers and onion.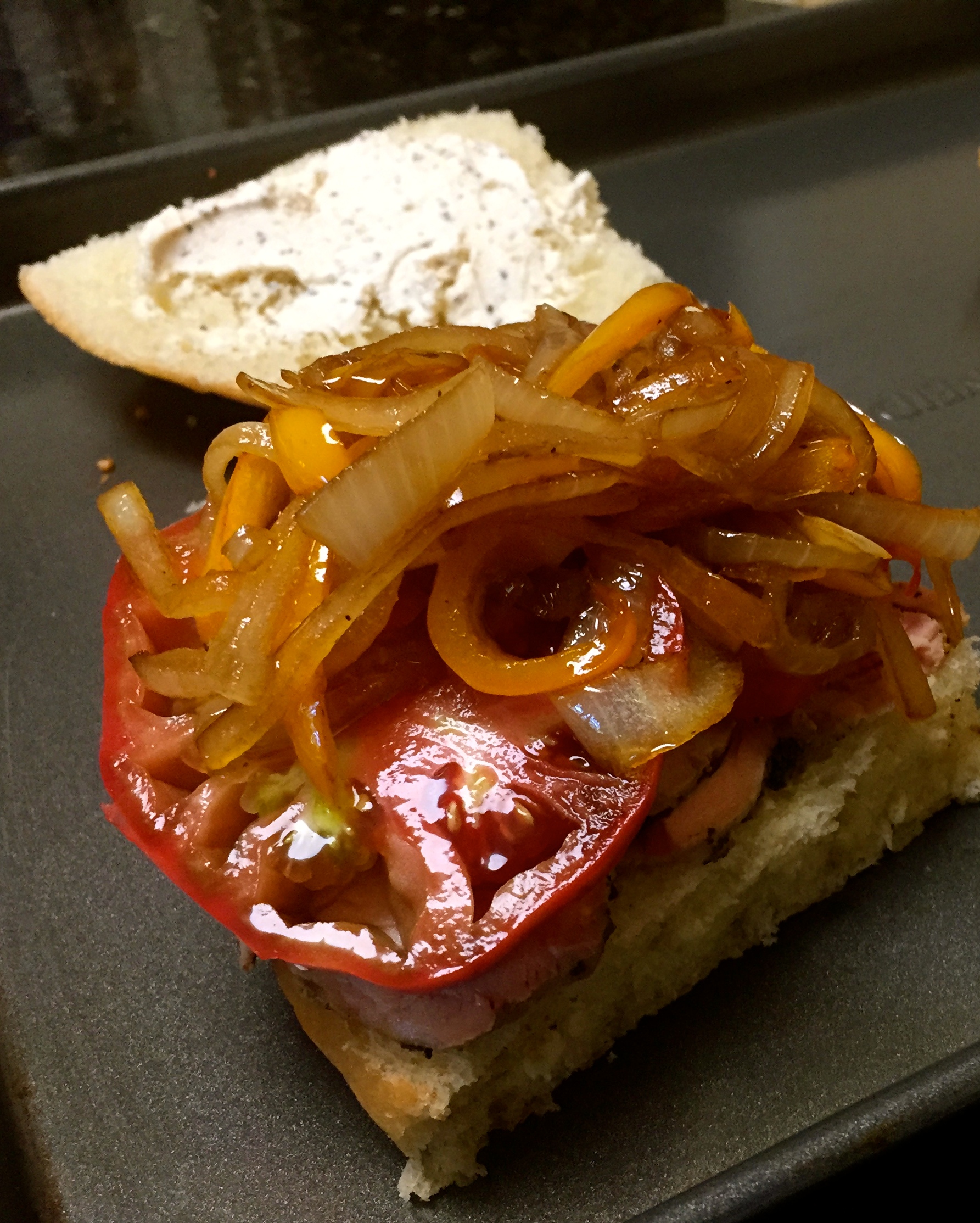 Finally, I put the sandwich together and popped it into the oven at 350 degrees for just enough time for the congregation of ingredients to warm to each other —about seven minutes.
Each bite sent me into a blissful state of celebration.
Seek out a loaf of heaven, my friend.