Isn't October a wicked little month?  Wickedly good, my friend —festivals, harvest moons, dark brewed beers, and cauldrons brimming with a carnivorous treat: Chili!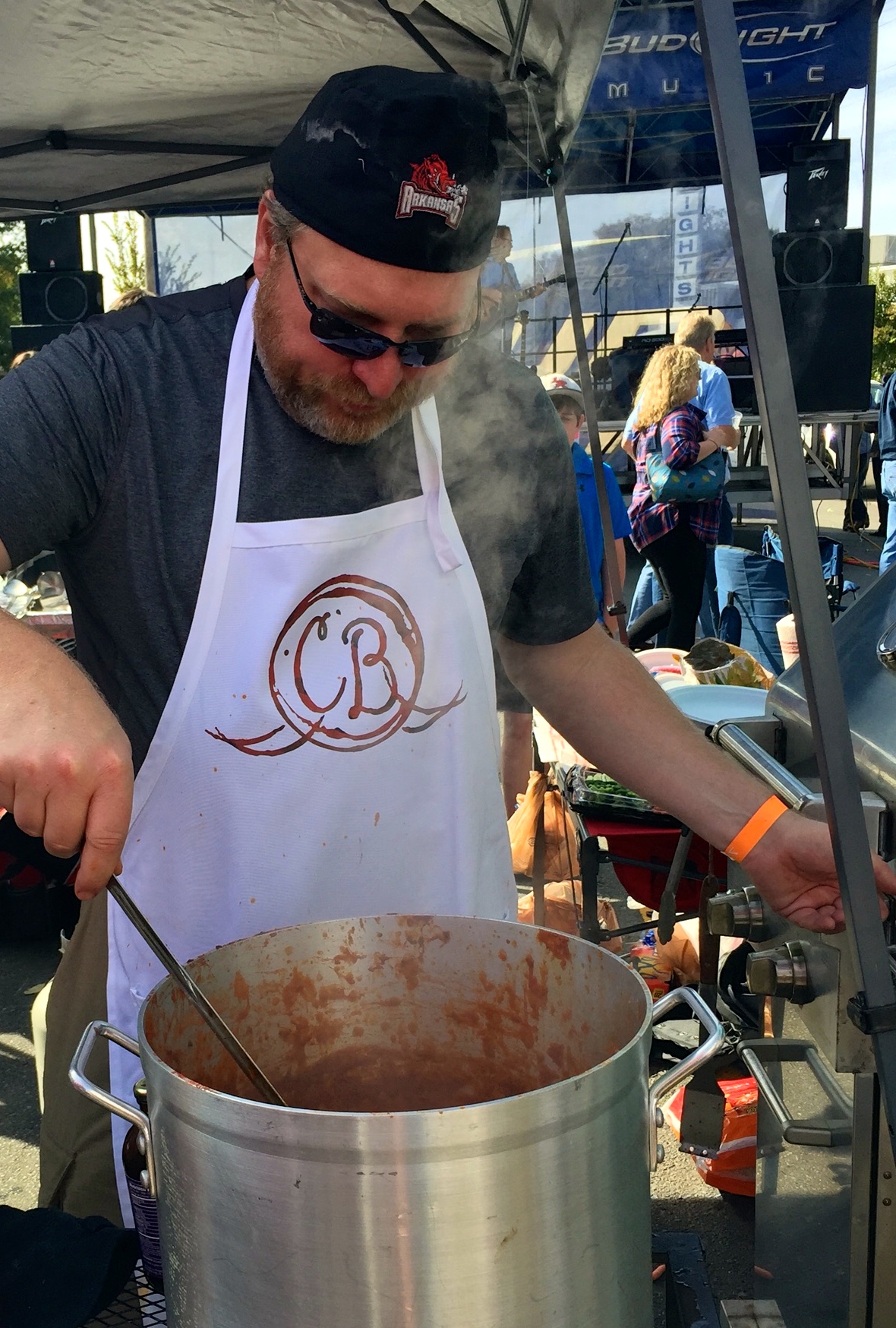 The Convivial Boar & Company kicked off this chili season in style stirring up a big pot of Carnivorous Essence as part of the Chili Fights in the Heights.  We had a raucous time and helped with a good cause: the Arkansas Food Bank.  And you know how the Boar likes to create for a cause.
Our team, like the other 38 teams, made gallons of chili (fifteen pounds of meat).  And Judging by our empty pots, I would say the event was a success (quite a feat considering we were serving it a thimble at a time!).
Carnivorous Essence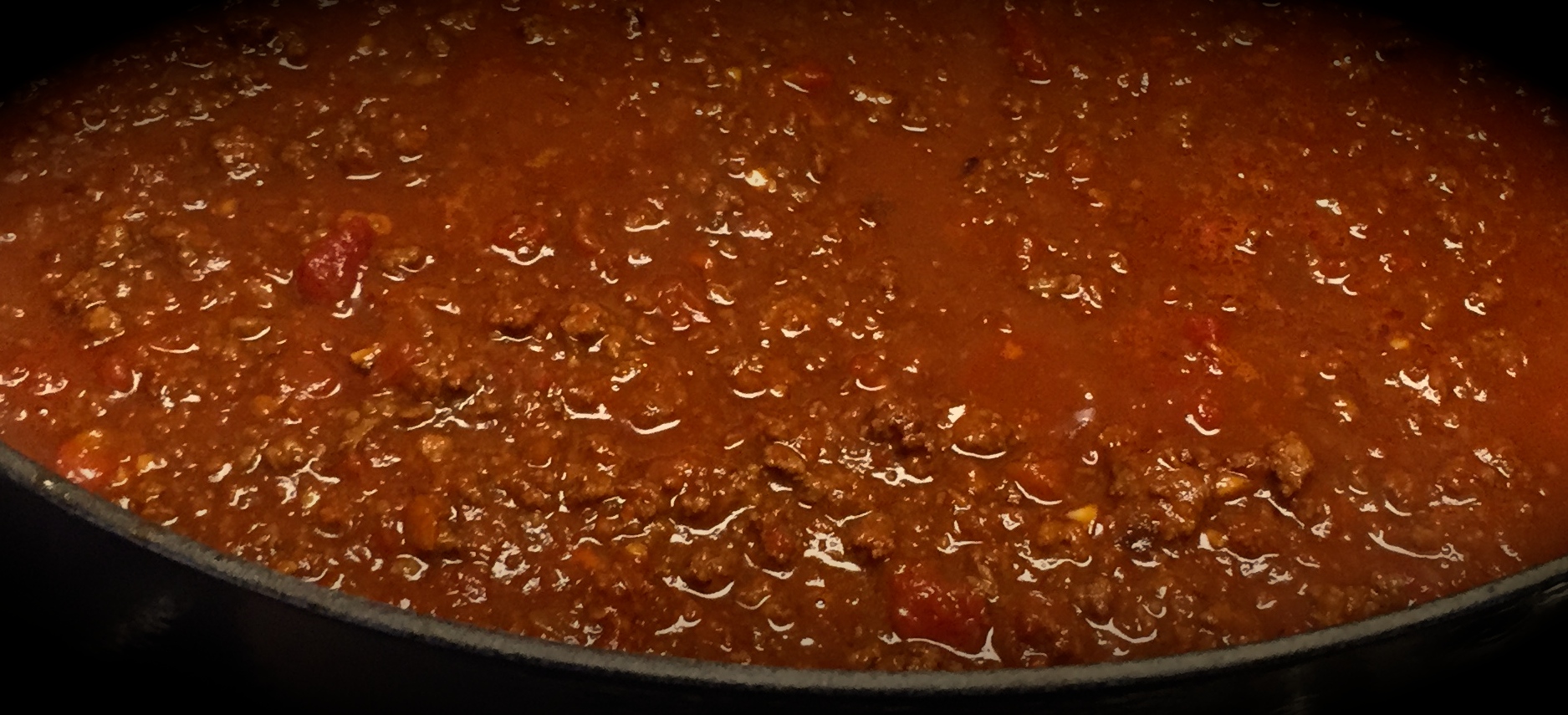 Our chili plan was simple: meat, spice, and tomato gravy.  Here is the basic plan (on a smaller scale than we created for Chili Fights).
Ingredients:
3 lbs of Ground meat (lean beef, buffalo, venison or some combination —for Chili Fights we used ground round)
26 oz of Tomatoes, strained or crushed (high quality Italian like Pom or San Marcos)
7 oz of tomato paste
2 Sweet onions (finely diced)
5 Garlic cloves (minced)
Dried Chilis (a balanced variety, below were the ones we used)
2 Ancho
3 Arbol
1 Cascabel
2 California
2 Guajillo
2 New Mexico
Cumin Seed (2 tablespoons)
Smoked Paprika (1 tablespoon)
Corn Meal (2 tablespoons)
Homemade beef broth (soup bones, water and herbs)
Mild Lager (3/4 of a can)
Dark Chocolate (1 to 2 oz)
Molasses (2 teaspoons)
Salt and Black Pepper for taste
Plan:
Start by cooking the beef broth (for more on the Boar's view of the power of broth click here).  Substituting broth in the place of water enhances the meat flavor of the chili.
What sets this chili apart is the chili puree.  It adds quite a bit to the preparation but the fresh taste and texture cannot be matched by a commercial chili mix or powder.  (Gloves recommended for handling the peppers).  To make the chili puree, de-stem and remove the seeds from the dried peppers and cut them in small pieces.  Toast the peppers and cumin seeds lightly —either in an iron skillet on the stove-top or in an oven at 350 degrees.  Toast them for a few minutes until they become aromatic.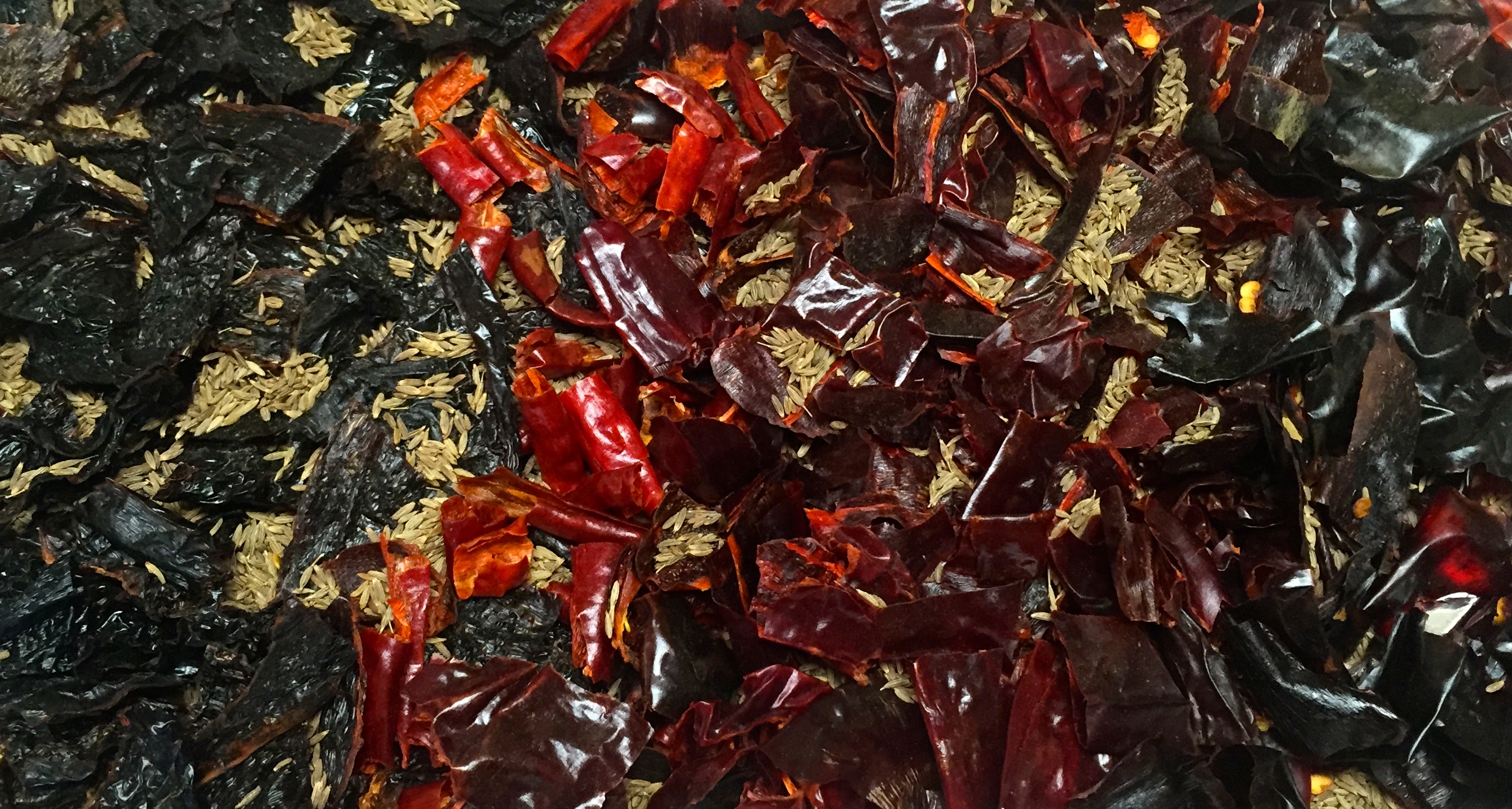 Next in a saucepan simmer the toasted peppers and cumin seed in enough beef broth to cover about ten minutes (long enough to soften the peppers).  Add the garlic, paprika, and cornmeal (a spoonful or two for thickening) to the mixture.  Puree the mixture in a food processor until it forms a smooth paste (add more broth if needed).
Brown the meat.  Remove from pot and drain.
Mix the pepper puree with the browned meat making sure that all of the meat is coated well.
Sweat onions in pot until soft.  Add the garlic and continue sautéing for a few minutes longer.
Add tomato paste and lightly brown.
Deglaze pot with Lager (optional step: deglaze yourself with a bit of lager, as well).
Add tomatoes.  Let cook until reduced slightly and well simmered.
Add seasoned meat.
Add fresh beef broth and allow to simmer for at least 1 hour (but 2 or more would be better).  Add broth as it thickens to maintain desired thickness.
Add a small amount of dark chocolate and stir to melt into chili (adds a depth to the flavors and balances the acidity of the tomatoes).  Likewise, adding the molasses helps with the balance.
Taste and re-season as desired.
Fill your pot –and a few for other folks too, my friend.