Gnawing juicy kernels of sweet corn off the cob is one of summer's true pleasures.  But alas, sometimes our feasters just don't want the fuss of dealing with the cob.  Imagine that?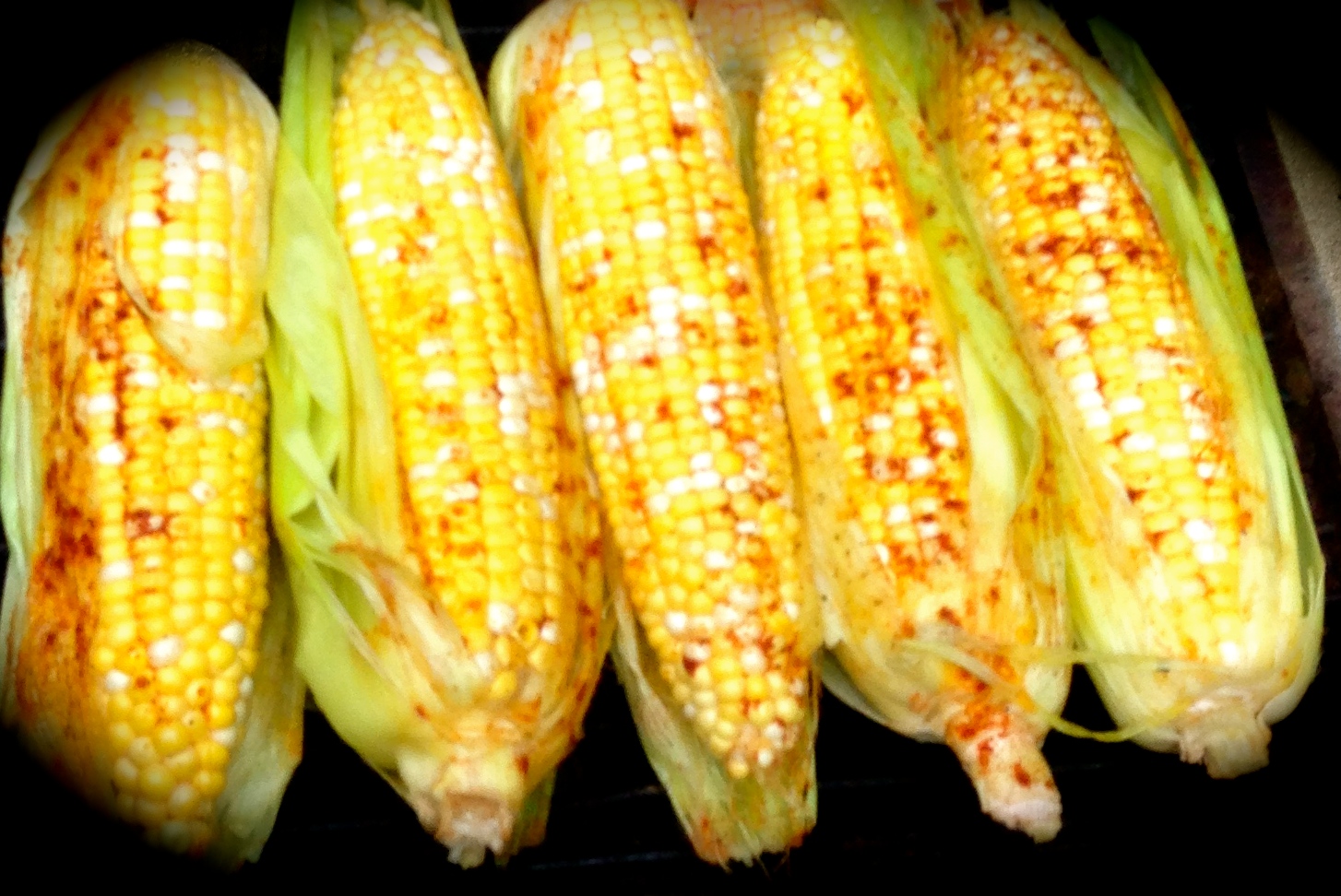 This cob-less creation is inspired from Mexican Street Corn: fresh roasted ears of sweet corn slathered with mayonnaise or sour cream; spiced with chili-powder, cumin and paprika; sprinkled with cotija or feta cheese; and served with a wedge of lime.  Throw in a pitcher or two of Sangria and let the fiesta begin!
And as good as that is, I can't help but tinker with it a bit.
Here's our ingredients:
Six ears of fresh sweet corn (removed from cob)
One onion (diced)
Four garlic cloves (diced)
Red bell pepper (diced)
Olive oil (enough to cover the bottom of pan)
Cream cheese (8 oz package)
Milk (about a third of a cup)
Paprika
Cumin
Chili powder
Kosher salt
Fresh ground black pepper
Parmesan cheese
Cilantro
Lime (cut into wedges)
Directions:
In a heavy sauce pan, gently fry the onion, bell pepper, and garlic on medium-low heat until soft.  Add the corn and continue frying for a few minutes to allow the corn to crisp just a bit.  Season with a pinch of kosher salt and fresh ground black pepper.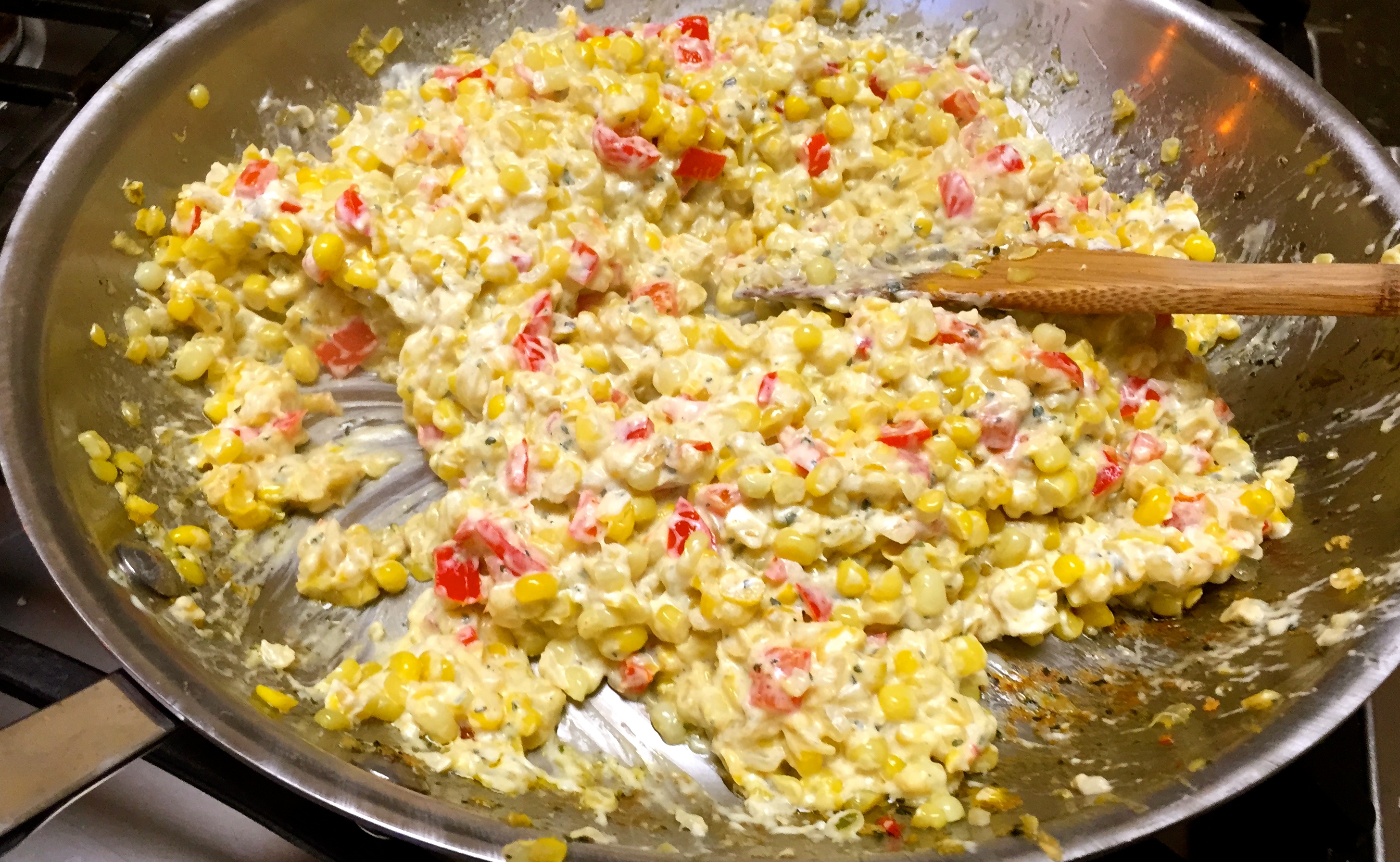 Mix the cream cheese with the milk (if the cream cheese is not soft enough microwave it for a few seconds).  Add the cream cheese mixture to the vegetables in the pan and stir to incorporate.  Let the creation simmer just a few minutes, stirring often.
Top it off with freshly grated parmesan cheese and generously, season with paprika, cumin and chili powder.  Garnish with wedges of lime and fresh cilantro.
Create a fiesta in your pan, my friend.