Ahh, Arkansas summer… a romantic time of play and frolic through sweltering heat, thick-humid air, and a splendid assortment of crawling-flying-wiggling bugs.  Mostly, we pass the time by braising ourselves in tepid lakes or streams until we hear the first hog call rising from the mountains.
But some summers just aren't that pleasant —and we broil!
Even for the ardent flame dancers, creating with fire is less appealing after a long day of high broiling.  Instead, we opt for light summer suppers, like this spinach pasta dish.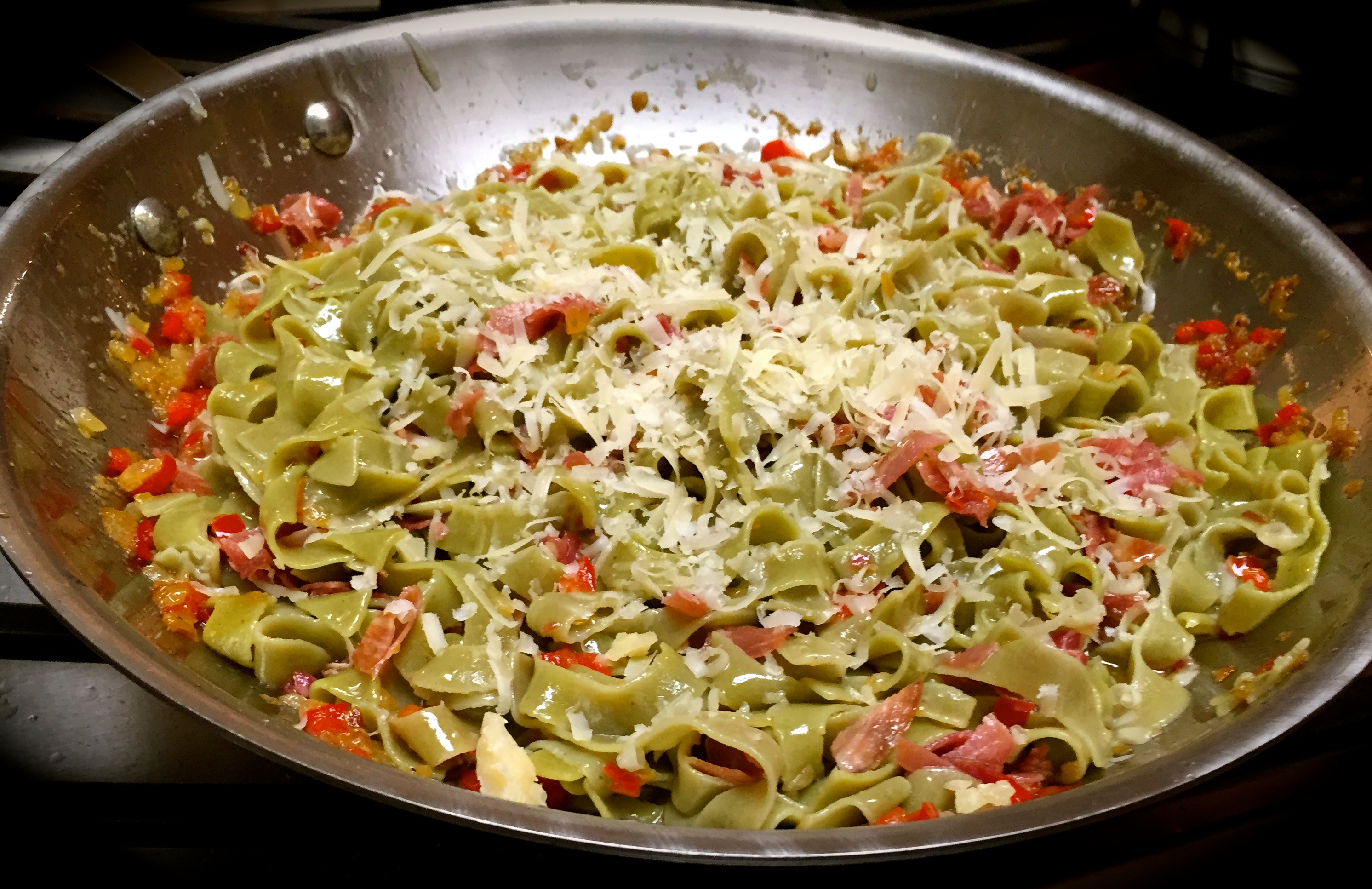 Ingredients:
Pasta of Choice (featured here is a fresh spinach pasta made by Sophie's Stand in Hot Springs, Arkansas–available at several farmer's markets in Central Arkansas)
Olive Oil
Walnut Oil
Butter (unsalted, about eight tablespoons)
Prosciutto
Sweet Onion (diced)
Garlic (about four cloves, minced)
Red Bell Pepper (half, diced)
Salt and Pepper to taste
Cover the bottom of a large sauce pan with a nice olive oil and bring to medium heat.  Saute the prosciutto until crisp and set aside.
Add half the butter and a few splashes of walnut oil.  Once the butter melts and sizzles, add onion, garlic and red bell pepper.  Lower the heat to allow for a low sizzle until the vegetables are tender —I like to let them go until they begin to crisp, but you know how I like to let things sit a spell.
Cook the pasta in boiling salted water until al dente.  If using a fresh pasta like the Sophie's Stand spinach, start checking after two minutes of cooking.
Add the remainder of the butter to the sauce and allow it to melt.
Drain the pasta and add it to the sauce pan.  Tip: adding a couple of tablespoons of pasta water gives the sauce a more velvety texture.  Mix everything together to make sure the pasta is coated with the sauce.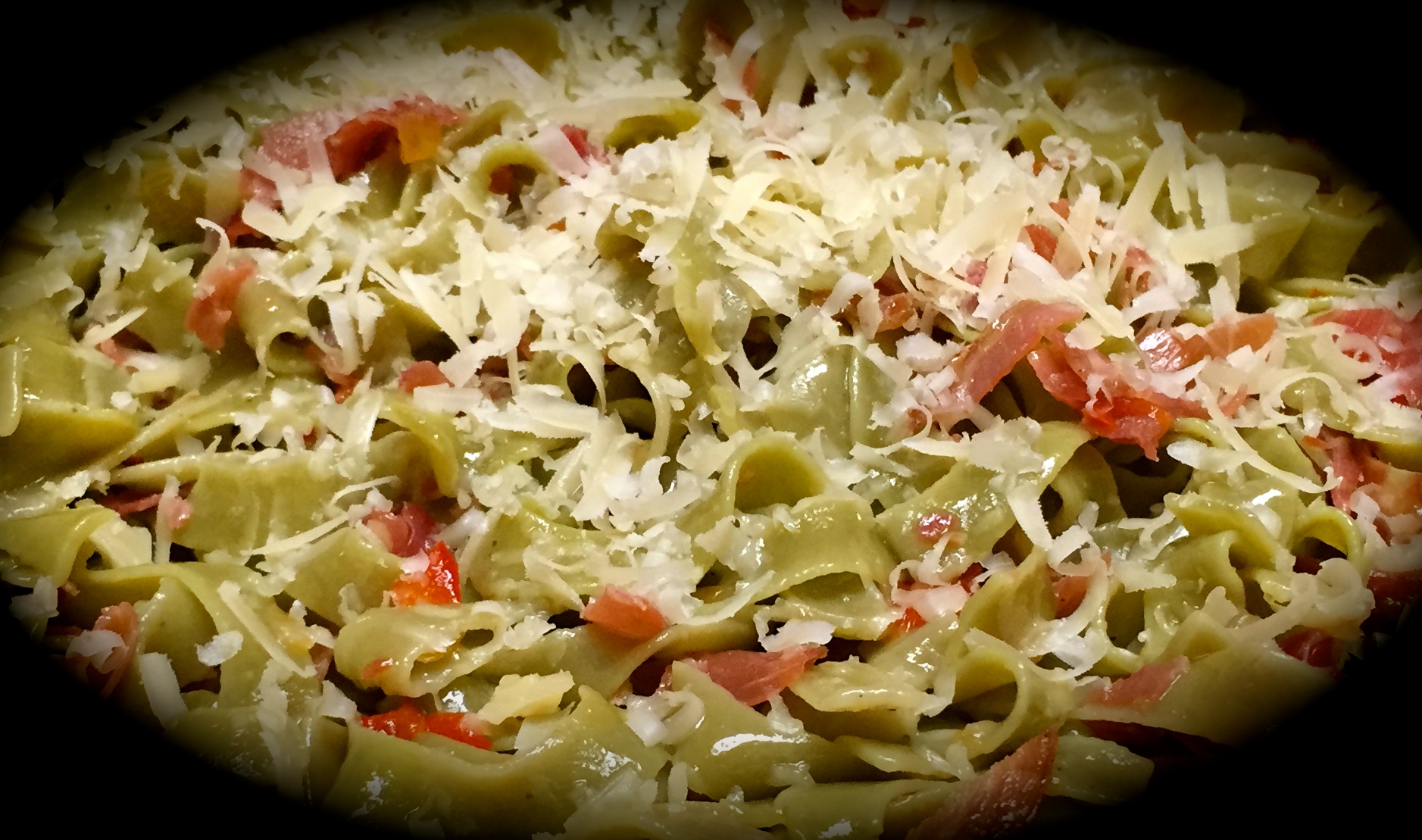 Top with diced prosciutto and fresh grated parmesan cheese.
Endure the broil, my friend.