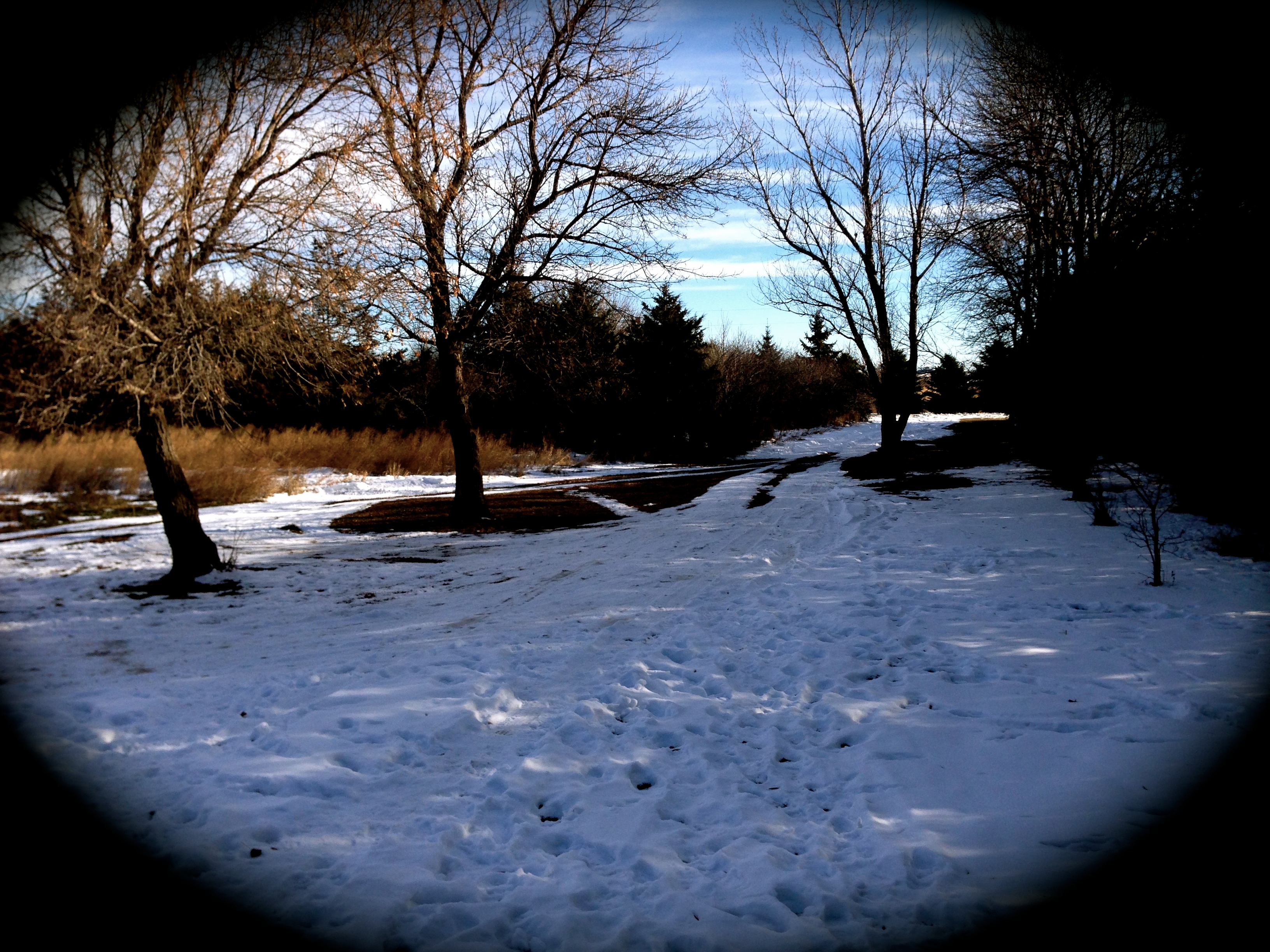 During the waning, frigid days of February, the Boar (and those around him) crave comfort—a crackling fire, soft jazz music, a good book, spirited libation, and the aromatherapy of broth.  Nothing soothes and relaxes quite like the wafting aromas of homemade broth.  An afternoon of broth treatment can restore flavor to the most foul of households.  And broth gives life to so many indulgent comfort foods —like chicken and dressing.
Soups and broths are probably as old as the history of cooking, and while the preparation is simple, the ingredients and variations are endless.  Here is the Boar's late February broth aromatherapy formula:
Chicken Broth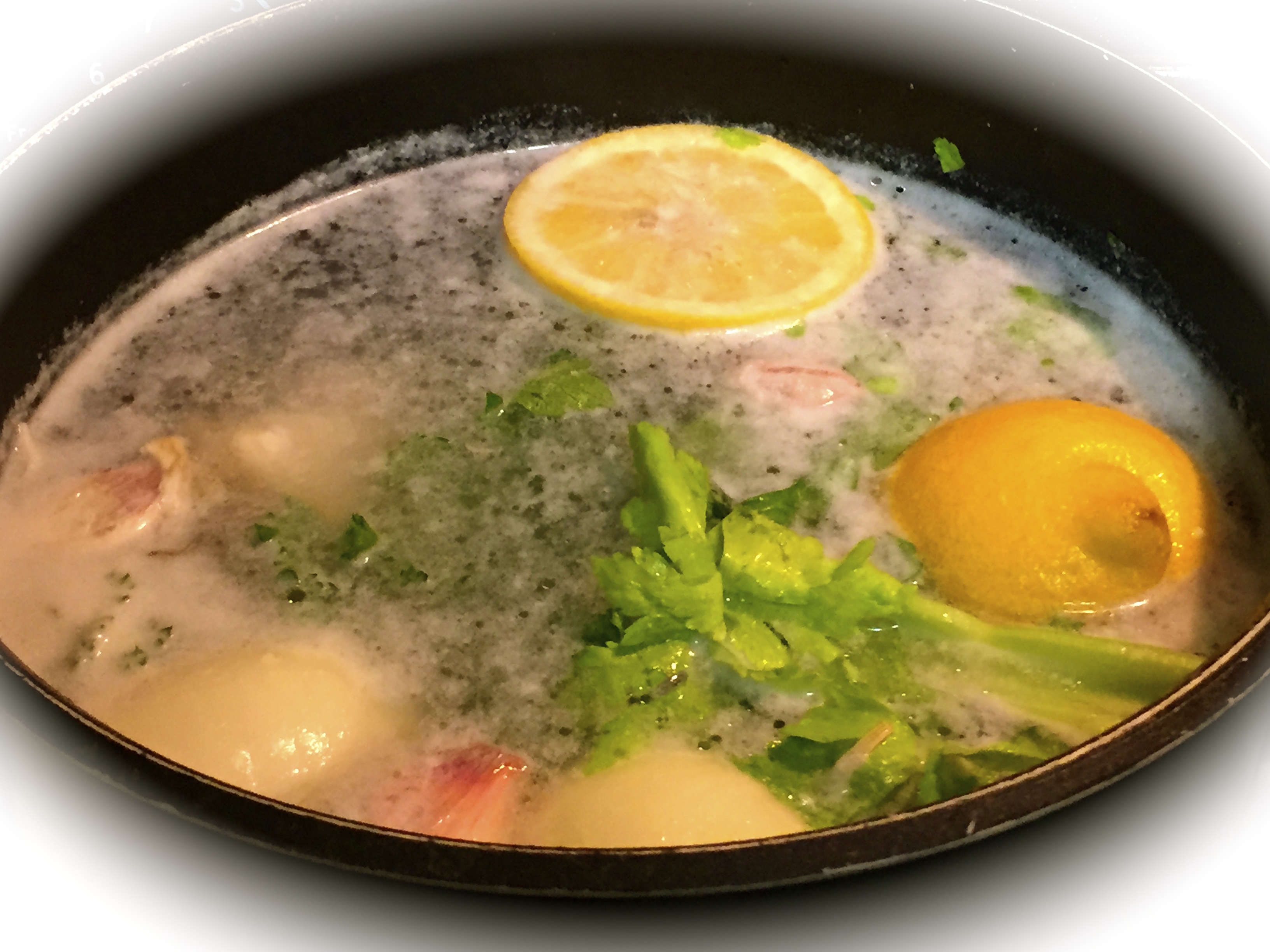 Ingredients:
Chicken pieces (boney pieces work the best, but if you are creating something like the dressing discussed below you can also cook the chicken to be used in the dish as well)
Onion (one or two cut into wedges)
Celery (two or three stalks cut into large pieces)
Carrots (two or three cut into thirds)
Garlic (two or three cloves whole)
Citrus (lemon, orange, or clementine cut in half)
Fresh Herbs (rosemary, thyme, oregano, bay leaves, and sage are some of my favorites)
Kosher Salt
Fresh ground black pepper
Combine all of the ingredients in a large stock pot and add enough water to cover.  Bring the stock to a boil and then reduce to a low simmer for as many hours as your household requires to restore its flavor.  I like to simmer my broths uncovered to allow the flavors to concentrate more during the simmering —more water can be added if needed.
With the family mood restored, it is time for some indulgent comfort food.  Might I suggest ladling a bit of rosemary and sage infused gravy on a heaping serving of chicken and cornbread dressing?  Not indulging enough, ladle a little more…
Chicken and Cornbread Dressing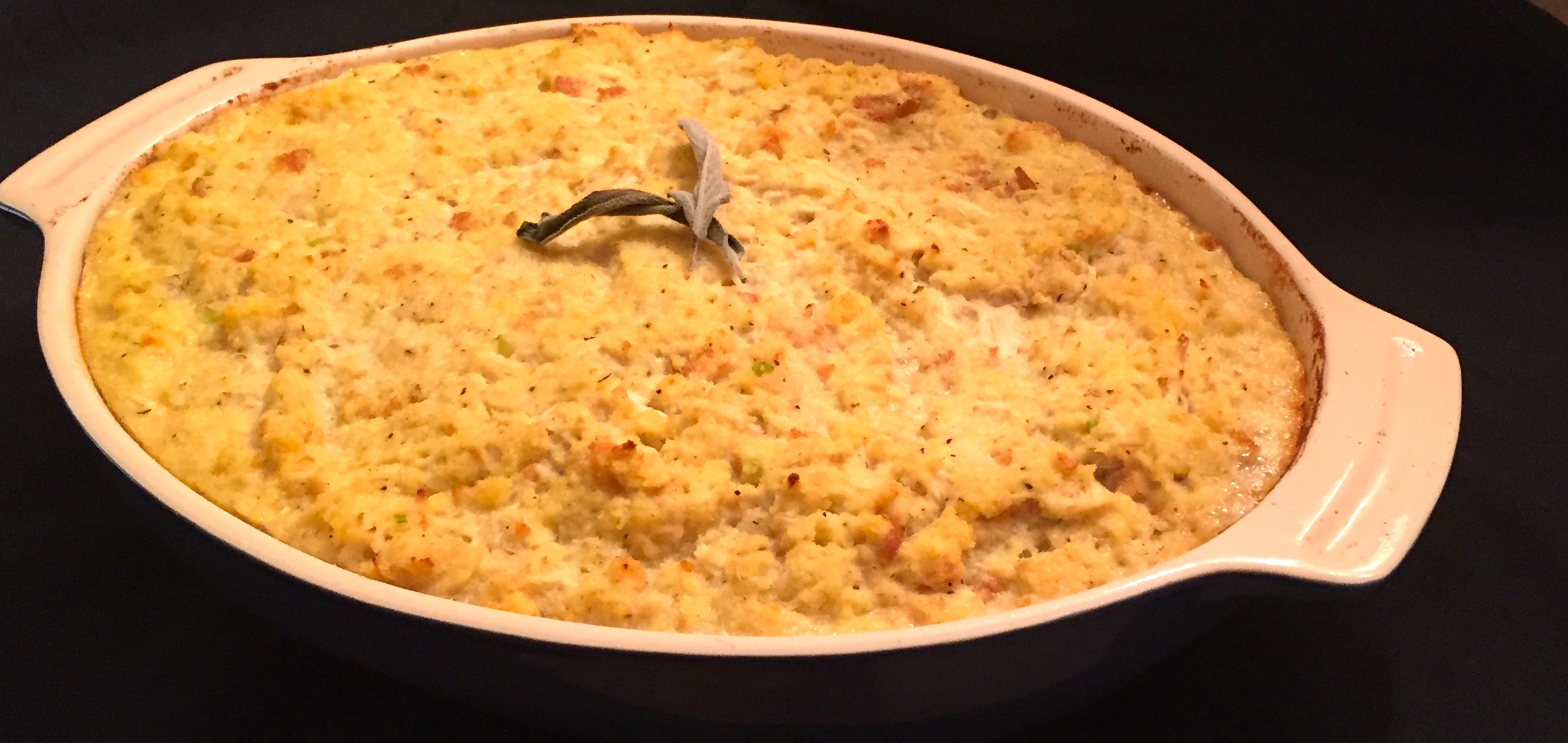 Dressing is a first-rate comfort food.  Its origins are ancient —Romans and Arabs created dressing or stuffing to cook with fowl.  Depending on where you live, the composition of the dressing can range widely.  In the southern states, cornbread dressing reigns supreme —and every family has an anointed dressing-maker supported by generations of witnesses to proclaim her's as the best in the land.  Sadly, for some unknown reason, we have mostly relegated our enjoyment of dressing to Thanksgiving.  But trotting it out on a cold winter day makes an indulgent treat for your feasters.
Cornbread dressing Ingredients:
Cornbread (see below for my version)
Three or four slices of toasted bread
Two chicken breasts (shredded)
Two eggs
Chicken broth (I don't measure but probably about 3 or 4 cups)
Seasonings (kosher salt, black pepper, sage, thyme, and anything else you typically use to season poultry)
Make the Cornbread
Ingredients:
1 and 1/3 cup of cornmeal
1 and 1/3 cup of bread flour
2 tablespoons sugar
1 tablespoon baking powder
Kosher salt (a pinch or two, about a teaspoon)
3/4 teaspoon of baking soda
4 tablespoons of unsalted butter
3 large eggs (beaten)
1 cup of buttermilk
1/2 cup of milk
Preheat oven to 350 degrees.
Add 1 tablespoon of butter to an iron skillet and place in oven to heat.
Melt 3 tablespoons of the butter and allow to cool.
Mix all of the dry ingredients together.  Whisk the eggs, buttermilk and milk together and pour into the dry ingredients.  Stir just enough to incorporate everything (batter should be lumpy).  Mix in the three tablespoons of melted butter.
Pour batter into the skillet making sure to scrape all of the batter from the bowl.
Bake the cornbread until a toothpick inserted in the center comes out clean (about 25 to 30 minutes).
Allow the cornbread to cool (can be done a day or two ahead of time, and many folks think it is best to do so).
Meanwhile, sauté an onion (diced), two stalks of celery (diced), and two or three cloves of garlic (minced) in butter until the vegetables are soft.
Crumble the cornbread and toasted bread into a large mixing bowl.  Mix the sautéed vegetables and shredded chicken with the crumbled bread.  Add your seasonings (start with a conservative amount here as you can adjust later).  Mix everything together very well with your hands.
Add chicken broth a little at a time to moisten all of the ingredients.  The mixture should be thick and a bit soupy.
Now taste the mixture to make sure you like the seasoning.  Make whatever seasoning adjustments you desire —note the dressing will taste just as the mixture does at this point.
With the seasonings adjusted, stir in the eggs.
Pour the dressing into a greased casserole pan (about 9 X 13), and bake for about 45 minutes or until it is set.
Rosemary and Sage Infused Gravy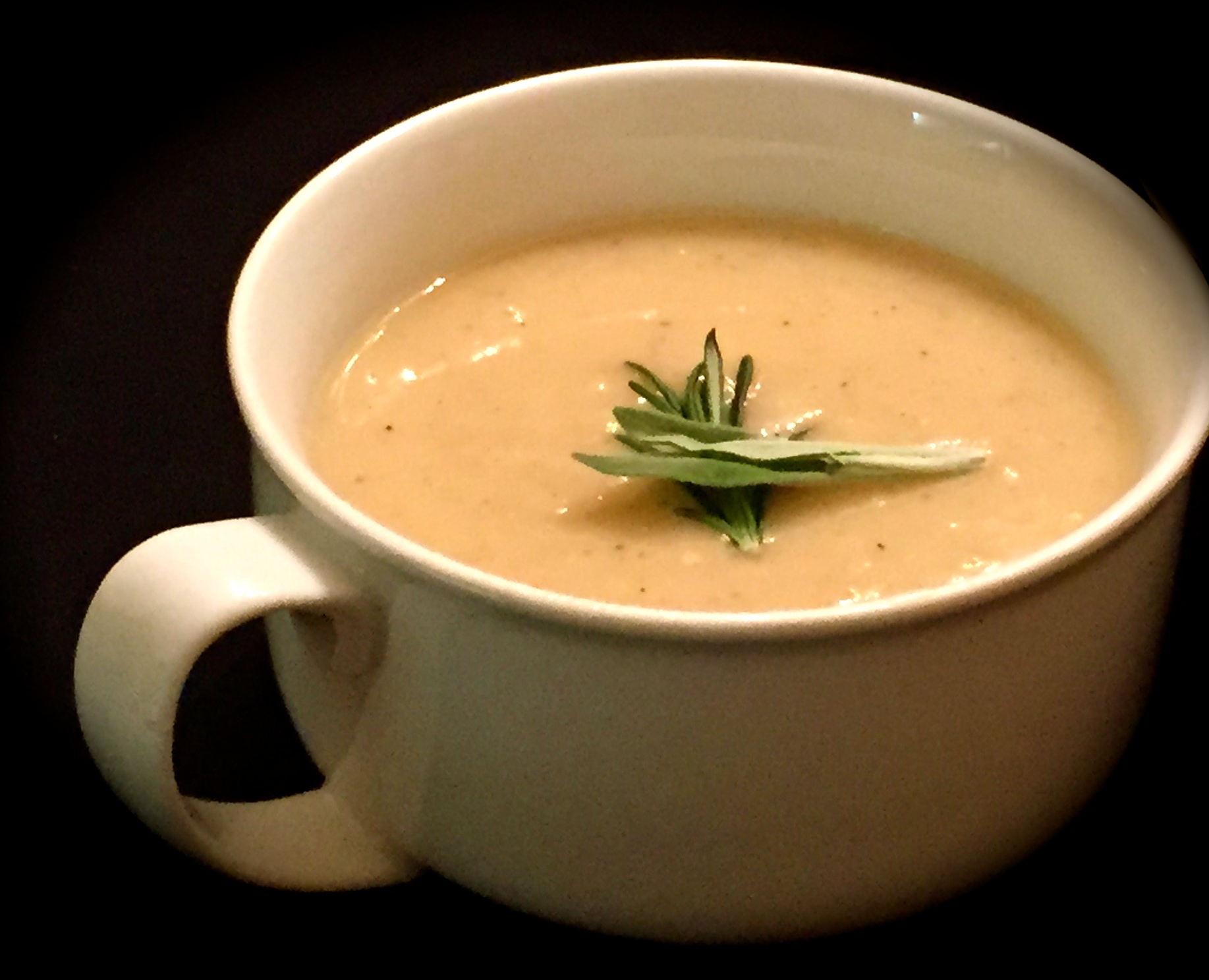 Ingredients:
Two tablespoons of butter
One tablespoon of olive oil
Three tablespoons of all purpose flour
Chicken broth (about one and a half cups)
Two or three fresh sage leaves
One or two fresh sprigs of rosemary
Cream or milk (about a quarter cup)
Kosher salt
Fresh ground black pepper
Heat the butter and olive oil in a medium size sauce pan until the butter begins to sizzle.  Add the flour and whisk to incorporate.  Constantly stirring, allow the flour to cook for a few minutes and brown just a bit (three or four minutes).
Add broth a little at a time whisking and allowing the gravy to come to a simmer.  Note the gravy will thicken as it simmers and you can add more broth if you think it is too thick.  Add the sage and rosemary and allow the gravy to simmer for about twenty minutes, stirring often.
Strain the gravy to remove the herbs.  Return the gravy to the sauce pan, add the cream or milk and season with salt and pepper to taste.
As winter passes, ladle a little indulgent comfort, my friend.